Zen by Zylan boutique hotel is a Japanese restaurant that deserves to be on the list for top spots for Japanese fare. While not as well known as many of the Japanese restaurants popping up around town, Zen certainly cements itself as one of the best.
Since Zen is housed within the confines of the luxury accommodation, decor was tasteful. We dropped by during lunch, so we opted to sit indoors instead of on the rooftop.
The Drinks
Zen has quite a few beverage options but we picked the Naarang Punch (Rs. 400) from the Mocktails menu.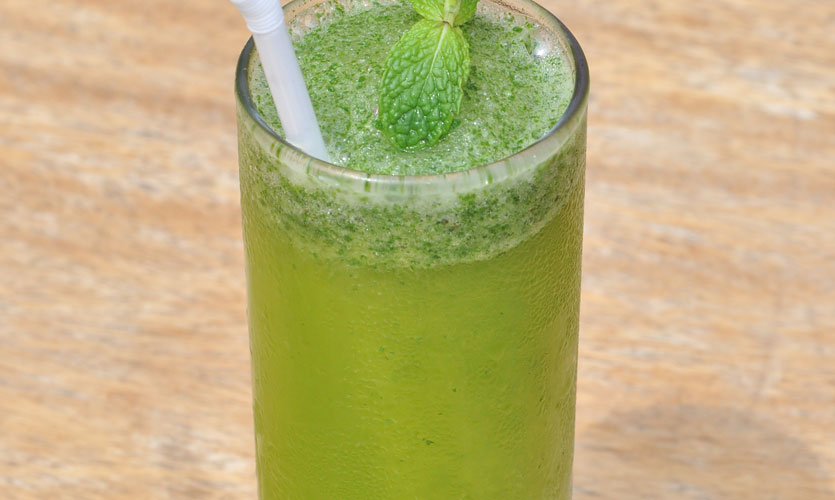 The Food
For starters, we picked the Wakadori Karaage - (Rs 750) which was deep fried seasoned chicken pieces served with teriyaki sauce. The chicken was well fried and flavoured and made a great starter.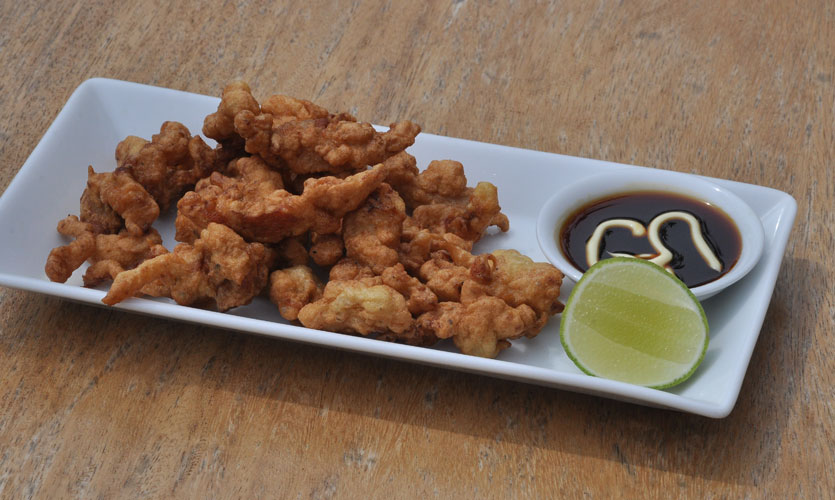 We also had the Spicy Tuna maki rolls (Rs 950) as well as the Tuna and Salmon Sashimi - (Rs 2500). The maki rolls were spicy and incredibly tasty and the panko crumb crust provided the textural element that gave the rolls an added twist. We loved it so much we'd definitely go back for more, but there was one minor gripe - the maki rolls were a little too large to eat in one bite (especially considering that maki rolls are supposed to be bite-sized). But apart from that, we highly recommend it. The sashimi was fresh and well prepared, allowing us to appreciate the richness of the salmon and the flavour of the tuna.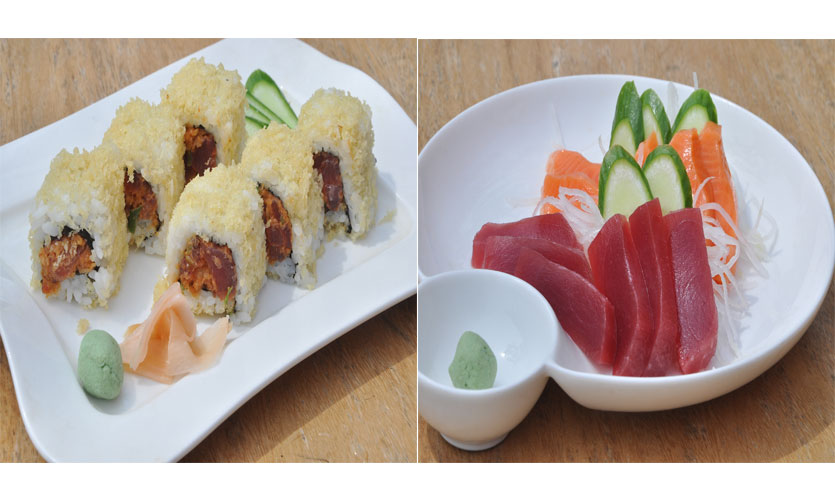 The chef also suggested we try the Spicy Tuna Salad (Rs. 950), which comprised fresh, crunchy tuna with crab stick and spicy mayonnaise. The salad was essentially the same as the spicy tuna maki roll minus the rice and including cabbage and slices of cucumber. Topped with a generous sprinkling of panko crumbs, this is one salad you will keep going back for.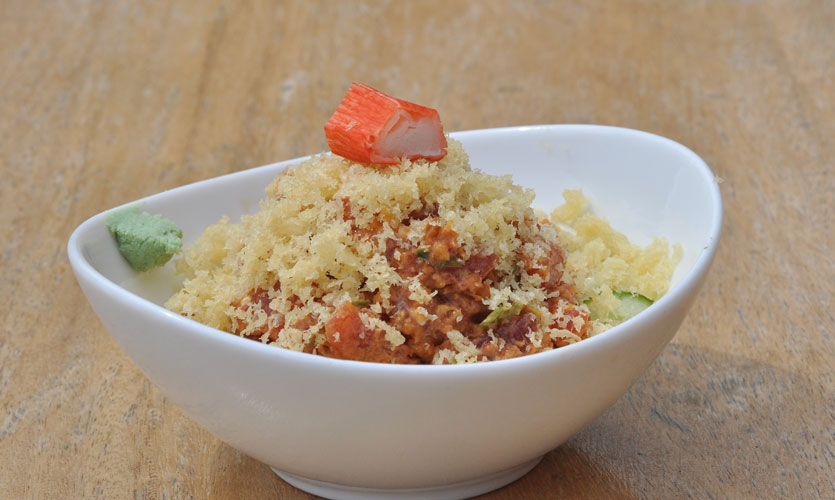 Another dish that came recommended was the Shoganyaki Don (Rs. 950), sliced chicken with ginger sauce served on a bed of rice. The dish was, without a doubt, one of the tastiest rice dishes we had ever tried at a Japanese restaurant. The don also included yellow and red bell peppers which only added to the flavour, which made for a fantastic end product.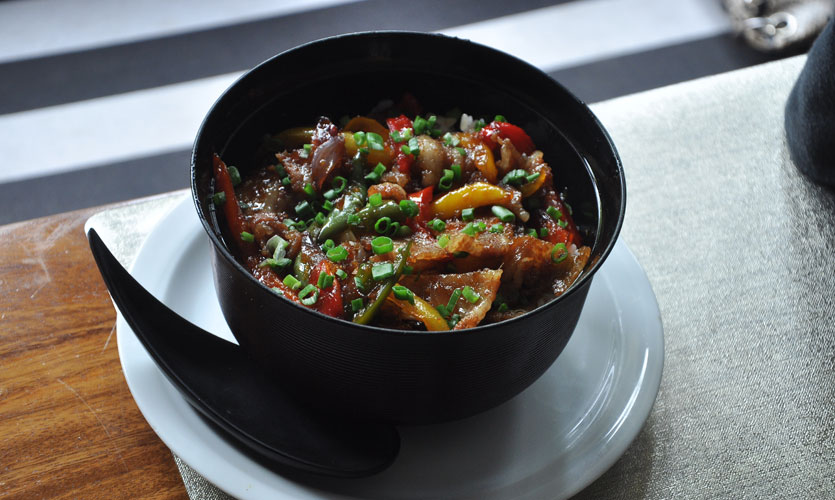 Dessert
For dessert, we had the Brownie with Ice Cream, which we were told was a popular choice, and we could see why. The brownie was warm, moist and unsurprisingly worked well with the ice cream.
Overall
Zen absolutely wowed us with their fantastic food, and we'd gladly recommend this place to those who love Japanese food. When we dropped by they had just introduced a menu with a number of newer additions that will satisfy a wider range of cravings.
Pics Nisal Baduge