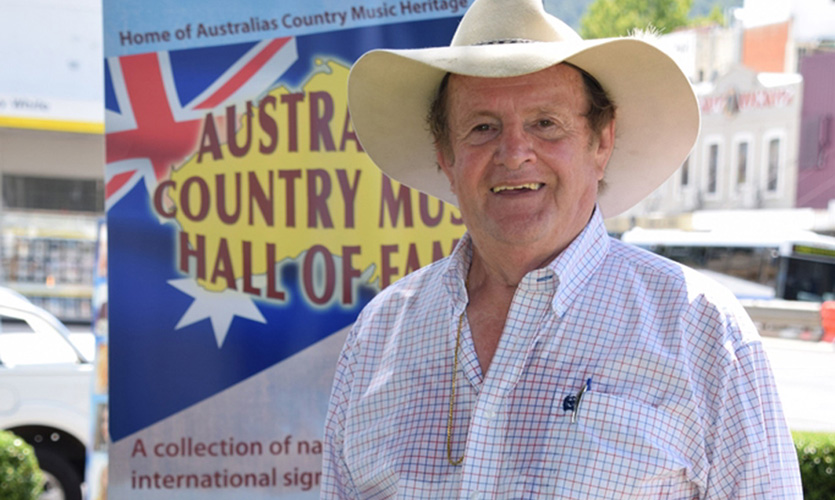 Australian Country music stalwart Gary Crause Ellis is celebrating his recent induction to THE AUSTRALIAN COUNTRY MUSIC HALL OF FAME HANDS OF Fame. A singer for several decades, Gary whose wife is Sri Lankan, has a special affinity towards Sri Lanka, having been seduced by her people, natural beauty and so much more.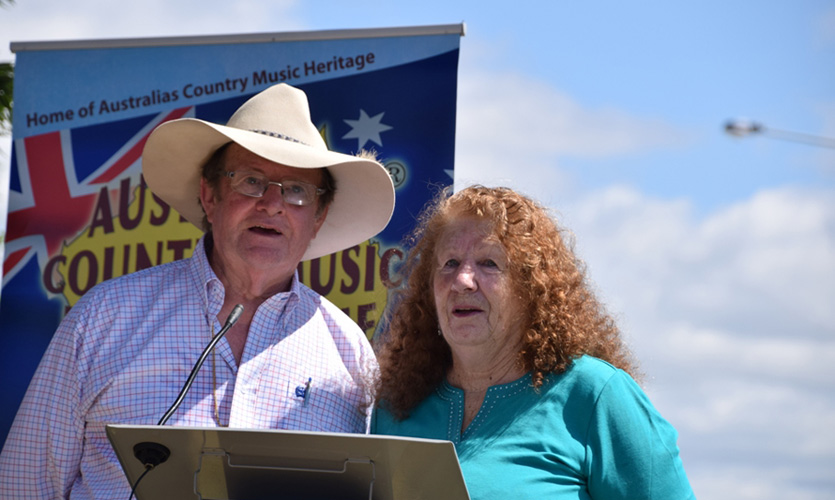 Speaking about his journey in music Gary said,

"I was born into a little town named Darling in Victoria Australia. My family was involved in horses for generations and, as a small boy I was blessed with a love of country music, as much of that music related to cowboys and horses, enough to foster a great love leading me to teach myself guitar. My first stage appearance was at 8 years of age and I sung 'Don't fence me in'. The crowd cheered and I was 'hooked'. Above anything else, I wanted to be a country singer and that genre of music has been my soulmate ever since."

"Sadly, after a great start to my career travelling around Australia with the tent shows and being offered contracts in America, the glitz and glamour got the better of me and I became a hopeless alcoholic. After many years of suffering, a kind mate took me to a meeting of people who were recovering from the same illness. God was kind to me and I have never had a drink containing alcohol,"
said Gary speaking about the trials he faced.

"I finally got my act together and after some time I told my family I had some unfinished business I had to complete, that being, to start recording again. Some 15 years ago, I recorded my first comeback album 'The Man in the Hat' which proved to be success charting in several countries including Sri Lanka. I had recorded a song named 'Sri Lankan Heroes' which was very popular. I have recorded 10 albums since. They have received huge airplay all over the world including SLBC, Real FM and Gold FM in Sri Lanka. I married a Sri Lankan Girl Preeanie Anthony and I have made many trips to your gorgeous island. I have learned to love and respect the people of Sri Lanka and I always endeavour to help them whenever possible,"
stated Gary.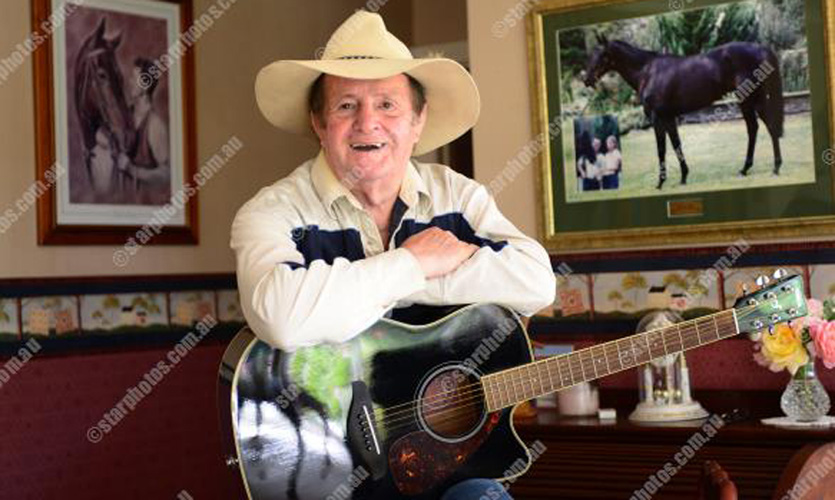 Speaking about his involvement in the Sri Lankan music industry Gary added,

"SLBC presenter Harold Fernando was the first radio personality to introduce my music to Sri Lanka and remains a great friend. On my travels to Sri Lanka during the ethnic troubles I was so sad to see in Colombo the people affected, the limbless soldiers, their wives, mothers and children. When the war ceased I wrote a song as a tribute to the brave soldiers who fought and won the battle for peace. I named it 'White Crosses in the Jungle' and it became a hit on radio in Lanka and in Australia. At the moment I have nearly completed my next album, "This One's Just for You" which I will bring along to Sri Lanka."
"As a young man I was involved in training race horses and excelled at boxing, athletics and cricket. I was fortunate to win many awards and a very bright future was predicted for me. However, I thought I could do more for the benefit of the world by singing songs of love and happiness for the multitudes,"
he added.