Located on the top of Ward Place and Wijerama Road in Colombo, Caramel Pumpkin is a quirky café which opened their doors in January this year. I went in thinking this will most likely be just another café with the usual café food but I was pleasantly surprised.
Ambience: The café has a casual laid back feel with plenty of seating. They welcome those who would like to stay in for hours and relax or work (there are charging points and wifi) or even for a quick coffee or meal. There is an outdoor area on the first floor as well as a private dining area, ideal for small work meetings.
Just like the feel of the café even the names of the dishes and drinks on the menu are quirky and taste pretty good.
Drinks (3 stars)
The Breakup (Rs 650) is a thick and crunchy beverage with crushed Oreos while the sweet sensation, The Girl Next Door (Rs 650) which is a caramel and honeycomb infusion is pretty decent.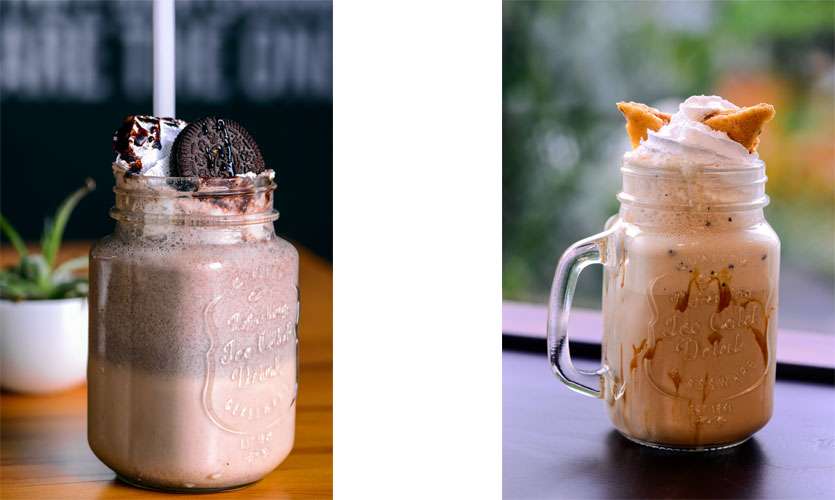 The Organic Peach Iced Tea (Rs 350 – pint and Rs 700 – pitcher) was the only average drink we tried while the freshly made Passion Fruit Juice (Rs 360) was zesty, sweet and refreshing, just as it should be.
Food (4 stars)
Better than Kayefcee (Rs 580) is a plate of addictive spicy and crispy chicken tenders you can't keep your hands off and is ideal to share too.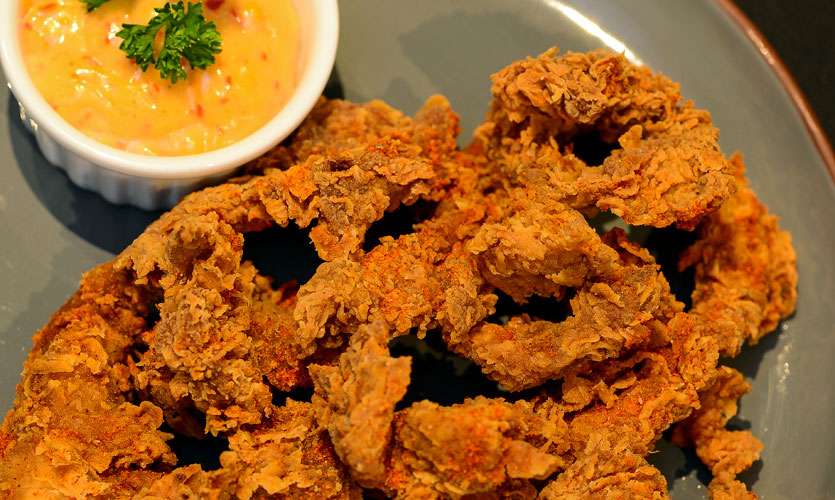 Dressed and marinated with Cajun spices and served with a side of mash, a crunchy salad and gravy the Ragin Cajun (Rs 860) is a must try. The flavour packed crunchy crust on the roasted chicken and the succulent meat within make for a super lunch or dinner option.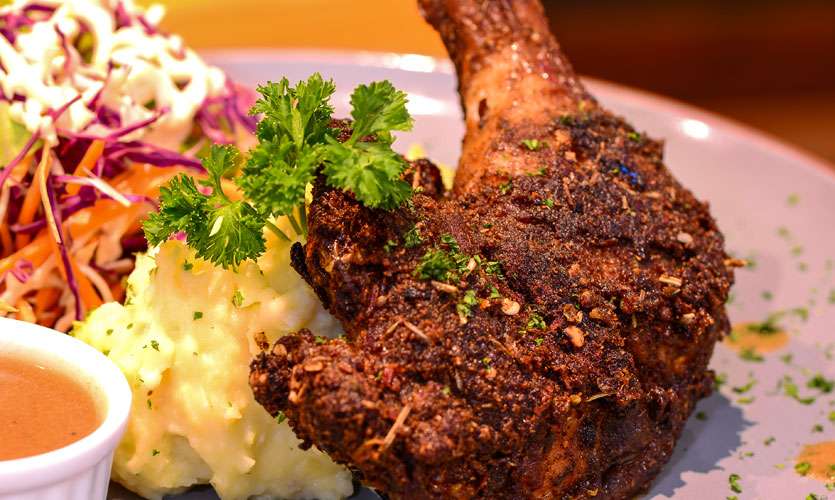 Caramel Pumpkin's version of a chicken pot pie is This DJ Rocks (Rs 860) which is a Dijon mustard flavoured chicken pot pie served with a side of salad.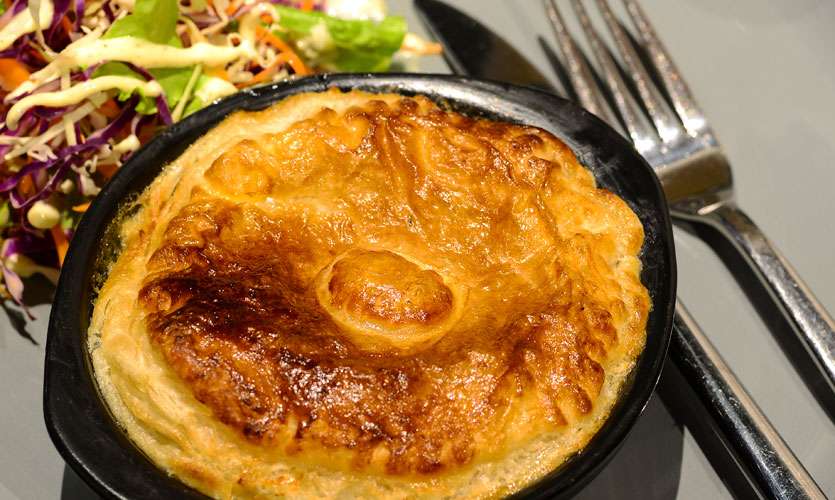 Their pastas can be put together choosing your preferred pasta, sauce, protein and topping so our Make Your Own Pasta included Penne, Pesto, Smoked Chicken, Sundried Tomatoes (Rs 750). The perfectly cooked pasta married well with the pesto and smoked chicken while that little edge of flavour that comes through with the sundried tomatoes was delicious.


Desserts (5 stars)
Their desserts were not your ordinary cafe desserts but high-quality stuff. The sweet and super zesty Lemon Meringue (Rs 550) and No Bake Cheesecake (Rs 450) with blueberries come highly recommended.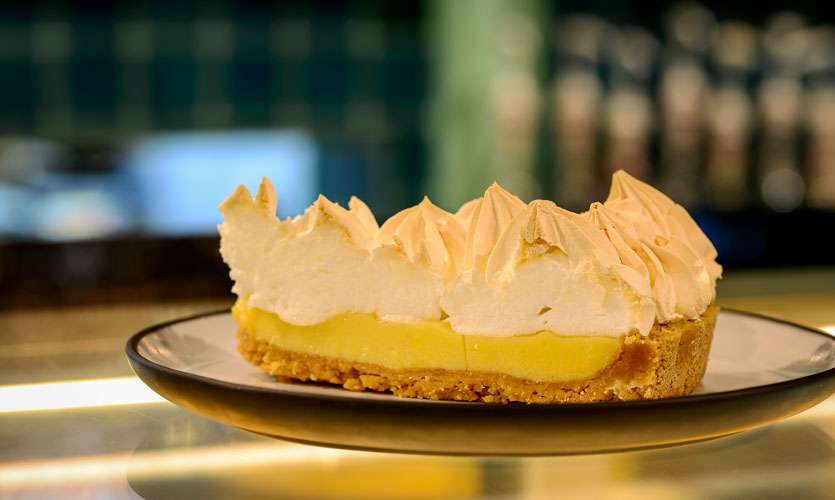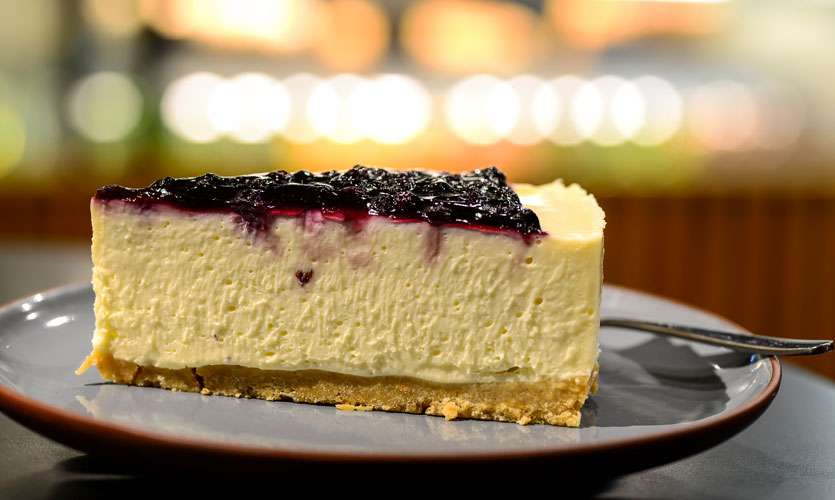 What we recommend: Ragin Cajun and Lemon Meringue
Service: 4 stars
Parking facilities: 5 stars
There's parking space for six to eight vehicles while you can park on the opposite side of the cafe before 1 pm and right along the café on Ward Place and Wijerama Mawatha after 1 pm.
Toilets: 4 stars
The portions are impressive while the food is of high quality. The service can be a little slow but the staff are friendly.
Would we go again? Yes
Tips/notes by the author – The prices are inclusive of taxes so you don't get a thumping shock when you get your bill