When we were asked to review "ice cream", we did not hesitate one second! In this heat, ice cream sounded like a lifesaver! So we got into our media van and we drove and drove and for a moment we did tell ourselves this ice cream better be as good as they say it is!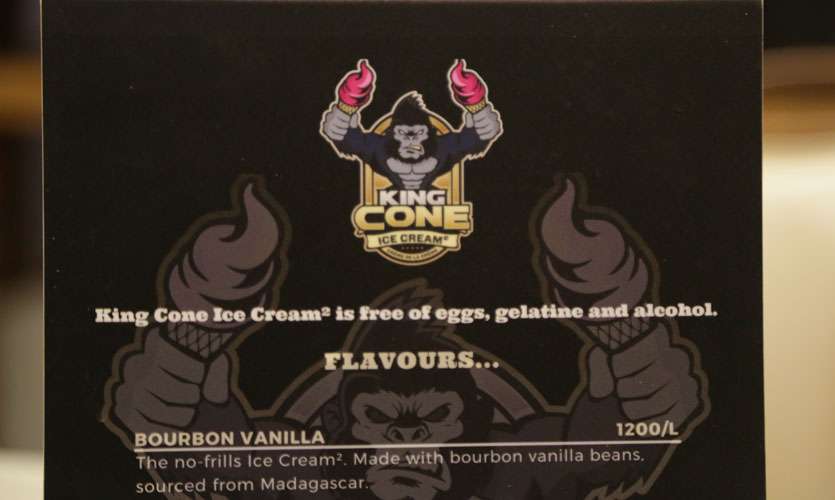 And to our surprise, it was "brilliant" and totally worth the drive! The beauty of King Cone Ice Cream² is that it is exactly what they say it is.
If you are someone who is sick and tired of having ice cream that is overrun and is just more water crystals or sometimes more "ice pops" than ice cream, then King Cone Ice Cream² is for you!
I can happily say we found the densest and creamiest ice cream and it's made right here at home! (Take it from someone who used to treat herself on payday by consuming international ice creams!)
Giving justice to the name King Cone Ice Cream² and "Ice Cream" King Cone Ice Cream² has been operational for the last three months and is run by the amazing witty and bubbly, husband and wife duo Supun and Supuni.
Today we decided to focus on King Cone Ice Cream²'s Maltover (Rs.2, 000) which is also their best seller. If you love your Maltesers, you are going to love this! The Maltover consists of crushed Maltesers that are mixed finely into an ice cream base and then stored away. Thereafter Supuni would place whole Maltesers and the Maltover is ready to be indulged! This is a perfect balance! No flavour overrides the other flavour and the best part of King Cone Ice Cream² is that they have got the cream factor balanced out as well! Not too much; not too little! Just right!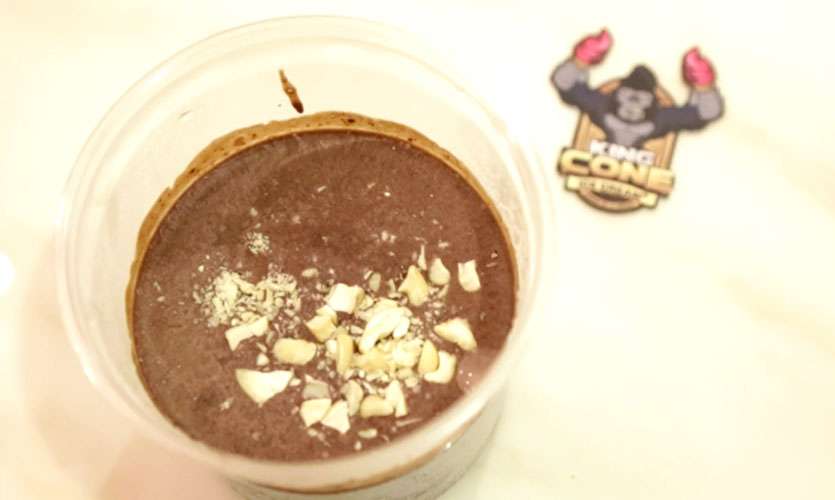 King Cone Ice Cream² has definitely done their homework when it comes to the consistency of ingredients. I'm very picky when it comes to sweets, so when it comes to anything that has sugar, the sugar balance has to be on par! If not, there is a 100% chance I'm not going to like it and also I'll feel sick right after (talk about being a diva right).
I did not have that issue with King Cone Ice Cream² because the sugar consistency was just right. In fact, I asked if I could get a tub to go! What I really like about the creators of King Cone Ice Cream² is that they are committed to giving a quality product that sticks to their authenticity. King Cone Ice Cream² is free of eggs, gelatin, artificial colours, artificial flavours and alcohol.
Don't just take our word for it, try it yourself! Thanks to the "One Scoop Guarantee" another first from King Cone Ice Cream².This policy was introduced in order to convince people to buy a premium product, which usually meant parting away with their hard earned cash and ending up with a typical ice cream. So basically, you get to taste a scoop of King Cone Ice Cream² risk-free. If you are someone who is looking for 'cream' in ice cream, take your chance and try that scoop and you're going to be hooked!
Remember it's all about the right kind of creams. It's Ice Cream for a reason!