Jovanka Jayaweera seems to surprise my taste buds every time I try her delectable food. A few weeks back she introduced her new menu which goes along the same lines, in that she has a fair share of starters, mains and desserts as well as her usual lip smacking beverages.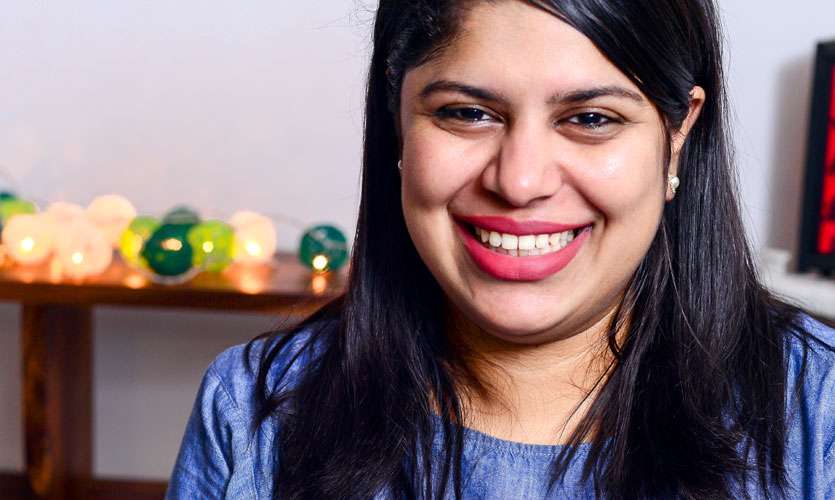 Food (5 stars)
Starters
We started off with her stunning and delicious Appetizer Platter (Rs 4,300) which contains eight varieties of nibbles – Prawn on toast with Chilli Mayo, Cucumber and Cream Cheese with Chuntney, Bacon Smokies, Egg Boats, Liver Pate on Crackers, Smoked Salmon with Cream Cheese, Cheese and Olive Kebabs with Cheery Tomatoes and Strawberries and Grapes with a Chocolate Dip. The cucumber, cream cheese and chutney are such a refreshing combination while the bacon wrapped sausages are sinfully heavenly. We also loved the combination of lightly grilled prawns and chilli mayo.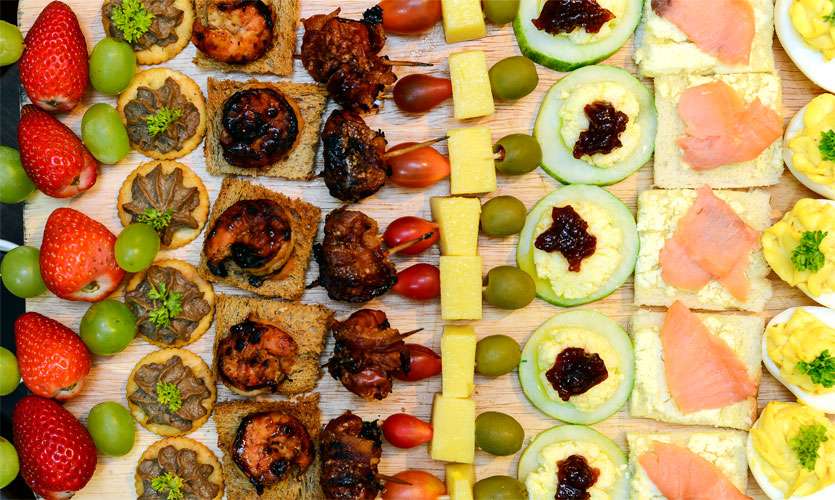 Mains
We just couldn't stop digging into her delicious Chilli Garlic Prawns (Rs 2,500) with its strong hints of roasted garlic and fresh notes of parsley it makes for a super side or even ideal on its own.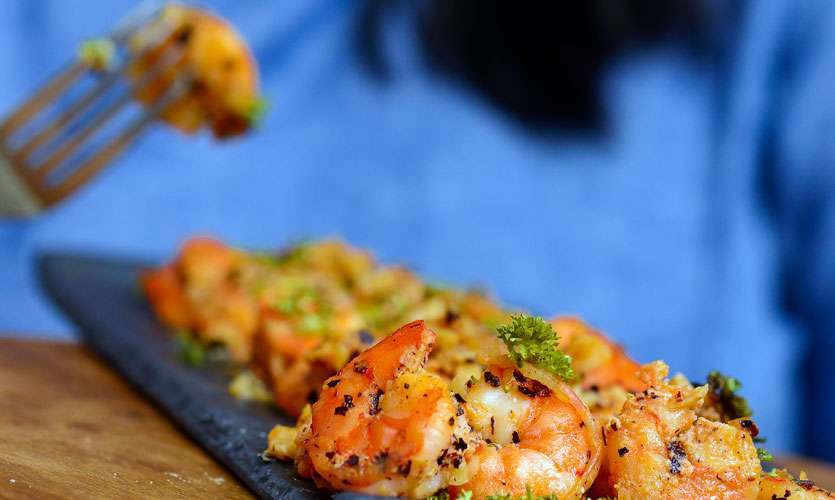 With a base of succulent chicken bathed in orange juice and hints of sweet paprika coupled with fresh herbs and slices of orange, her mouth-watering Sweet Chilli Orange Chicken (Rs 2,800) is just the bomb.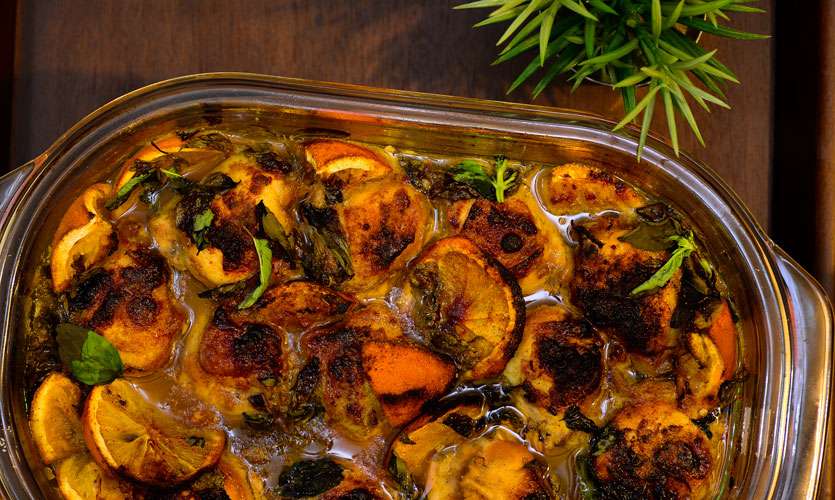 Jovanka's Mushroom and Potato Pie (Rs 2,400) is an excellent dish for vegetarians. The creamy, meaty mushrooms and the soft fluffy potato make this a scrumptious dish.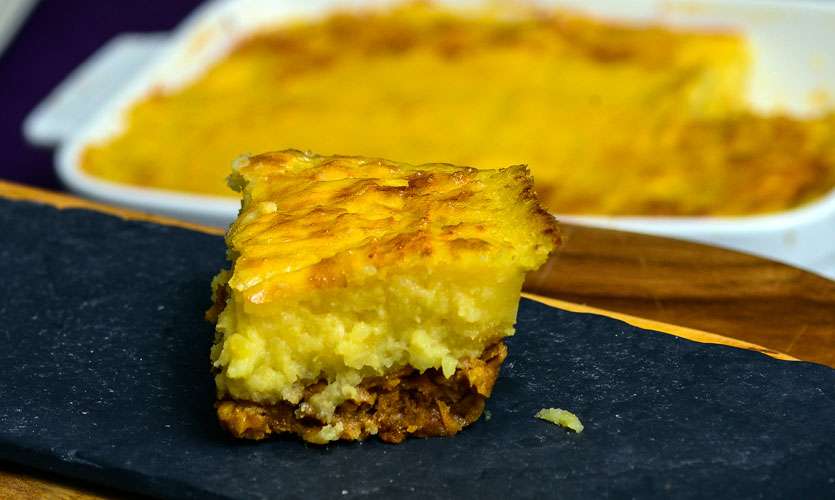 Desserts
Silky and luscious is the best way to describe her Silky Chocolate Mousse (Rs 2,000) which is creamy and devilishly chocolaty all rolled into one. She dished out the mousse in individual glasses for us to try out and although one portion should have been sufficient for two, we managed to have one glass each as it was just too good – the little bits of chocolate pieces in the mousse added a lovely depth of texture to this already awesome dessert.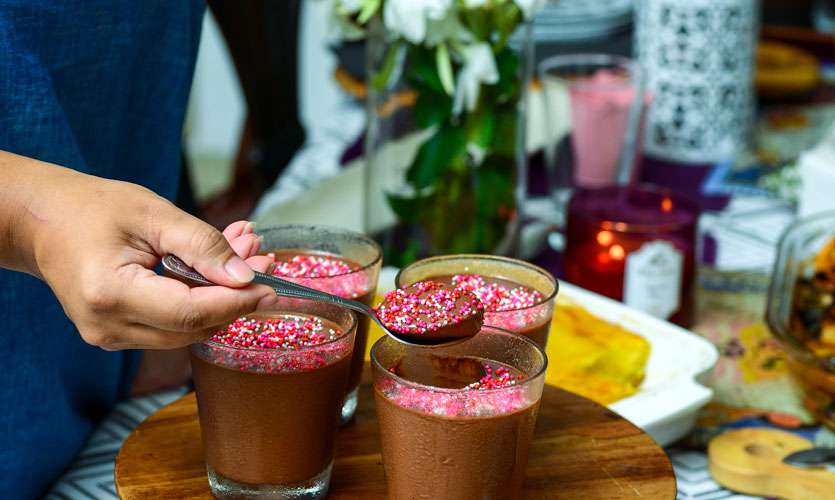 Chocolate Meringue Bomb (Rs 3,200) which is a gorgeous mess of meringue, chocolate sauce and fresh strawberries is a slightly sweeter yet equally sinful dessert which encapsulated a hint of sourness owing to the fresh strawberries that go into it.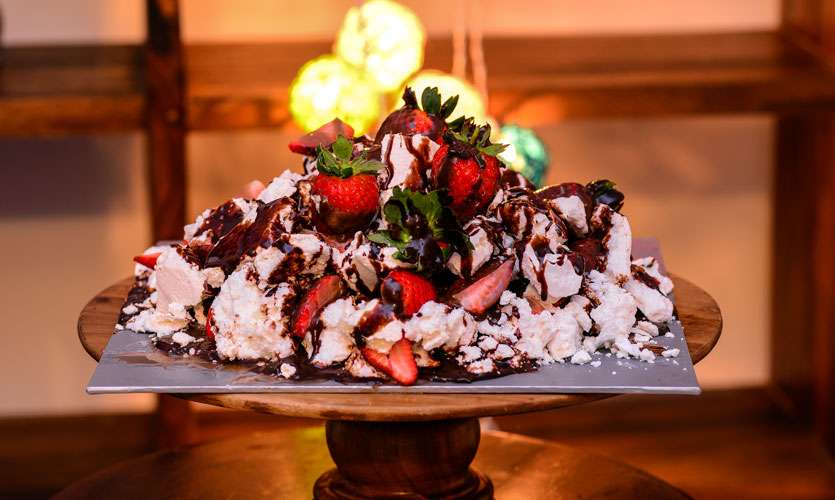 What we recommend: Pretty much everything we tried!
Would we order again? Yes
Pix by Kanishke Ganewatte