Buddhi De Mal, a celebrated local artist and song writer returned with the launch of his EP and an evening of soulful music at the Arthur's Pizzeria and Pub, Mt Lavinia on Thursday 20 July.
The show also marks the 10th anniversary of Wagon Park, a band well known for redefining classical rock in Sri Lanka, of which Buddhi has been the front-man since inception.
The atmosphere from the minute we entered the pub was electrifying, the space was completely packed with Buddhi's family, friends and fans that had turned up in numbers to catch the first performance of the EP launch and to celebrate the rock star's 31st birthday.
Currently furthering his studies in music to become an Associate of Arts in Vocals at the most esteemed musicians' institute in Hollywood, he is set on taking the Sri Lankan music scene out into the world with his highly original compositions.
The show started off with an opening act by Kamisha and Emmanuel, the winner and the runner up of last year's TNL Onstage Solo category. Chatting to us Kamishka said that he was thrilled when Buddhi invited him to open the show for him.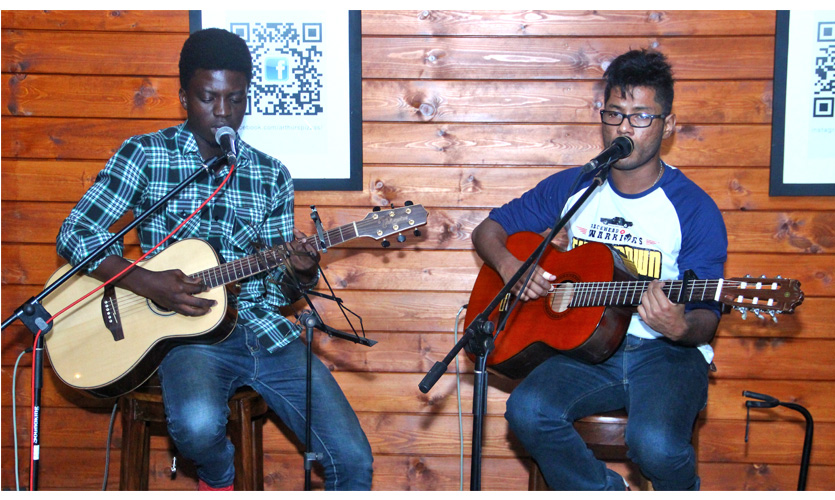 "We've grown up together under one roof. He made me listen to my first rock song- Iron Maiden when I was 8. I'm so glad that he convinced me to become a musician."

Taking over the stage in his rock star outfit with an incredible sense of showmanship, it literally took Buddhi a few seconds to get the audience on their feet dancing to the beats of the groovy tunes while chanting the lyrics at the top of their lungs. 'Moratuwa' and 'Koheda yanne malle pol' living up to their very interesting titles were definite crowd favourites.
Drawing inspiration from legends like Bob Dylan and Bob Marley, his compositions are fed with an array of raw emotions that are very much a part of his everyday 'pain and struggle' as he explained to us. He gives love songs an interesting twist, touches upon topics varying from freedom, politics to life via his lyrics while giving it all the Sri Lankan flavour one needs.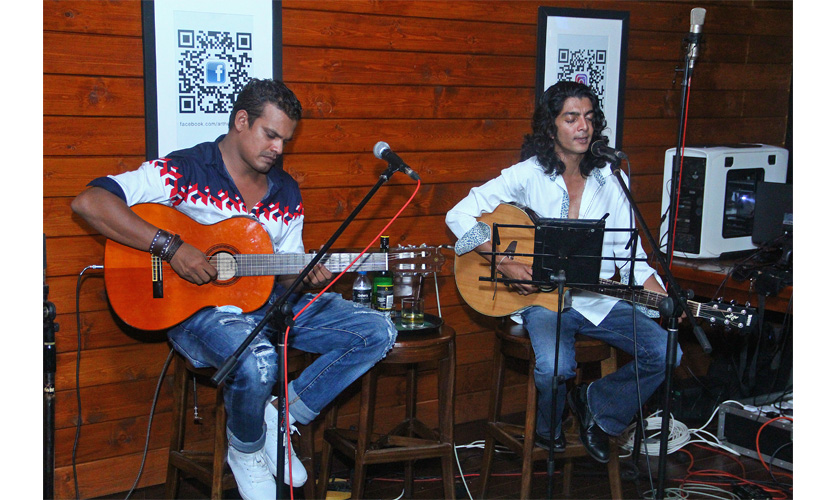 We chatted with members of the audience to get their feedback on the show and Buddhi's music. Here's what they had to say,
Shanaka (Who has his own flamingo and classical guitar group)

"I've been following Buddhi's music for quite a long time, he's doing something very unique."
Emmanuel

"Usually, I find it hard to enjoy new music, but this guy, from his looks to everything, there's definitely a Bob Dylan vibe in him. I love it."
Leah Collmer, a professional writer from the States, who's on his third visit to Sri Lanka mentioned how refreshing it is to hear music that's not mainstream.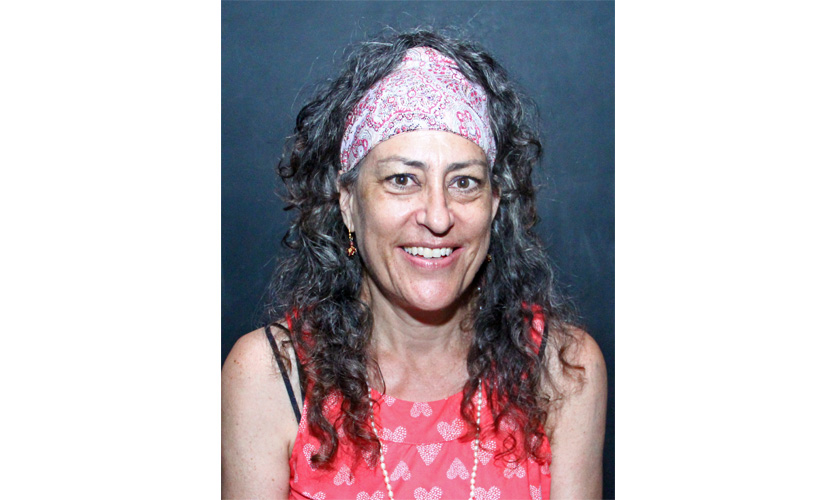 "A very authentic artist, its heart warming, coming from a rather conservative culture as in Sri Lanka, to have someone like him is very special"
Amongst the crowd were quite a number of backpackers staying in hostels down Hotel road. Hannah and David, 2 Australian backpackers who'd accidentally come across the event said,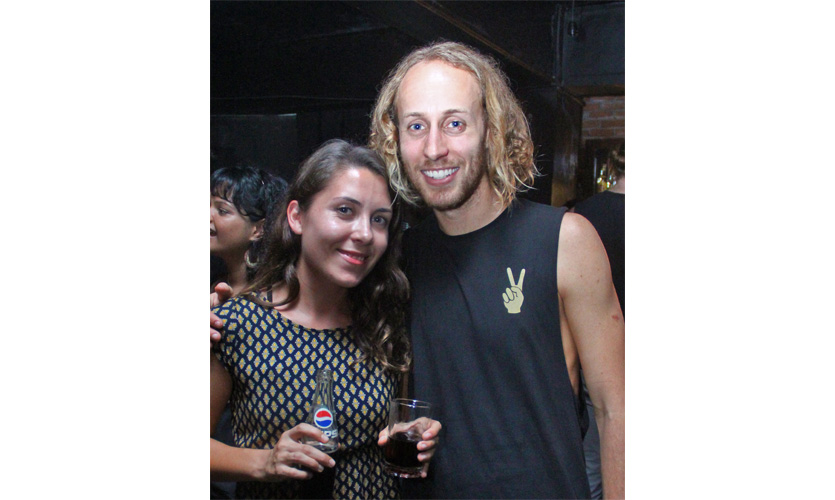 "The place feels almost weirdly Australian, feels like an Australian bar, very much like home."
Nadya

"I've been looking forward to this event for a really long time, I've listened to Wagon Park for over a decade."
Speaking to us Boodee Keerthisena, a renowned local film director noted how nostalgic his music makes him feel.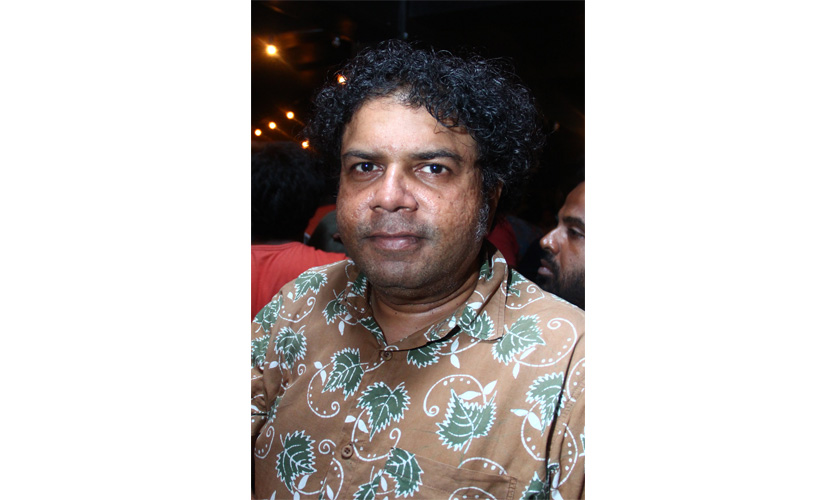 "He reminds me of my younger days, I love his style and music. He is definitely one of my favourites, not just in Sri Lanka, but in general."
Rashi, (Buddhi's sister)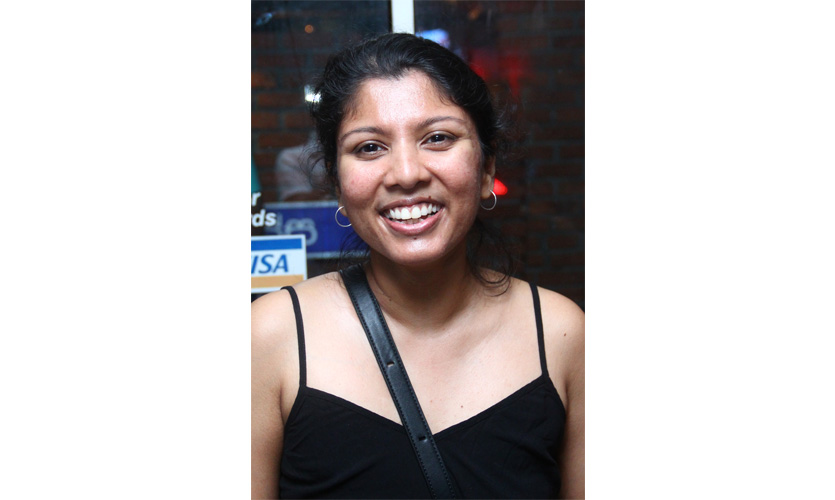 "We have a great turnout today, Really proud of him and what he has achieved, always here to support him."
We managed to catch Buddhi for a quick chat during the 5 minute break he promised the audience.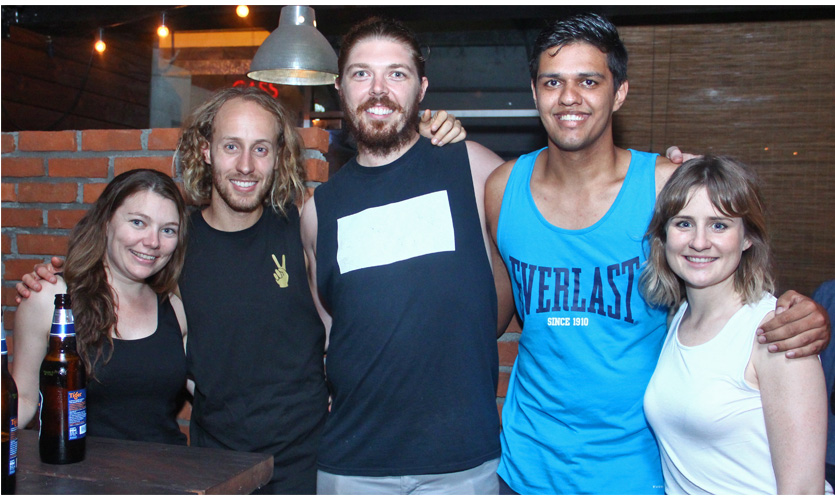 When asked what genres he enjoys the most, he said he doesn't have any preferences and uses anything to draw inspiration for his music.
We were curious to know how it feels to actually live and make music in Hollywood.
"It's quite amazing, there's a lot of room for development because everyone's really talented and competitive. But you also get very inspired."
Buddhi also has a band by the name 'The Sutra' In LA that he performs with.
"When a band with Asian musicians take the stage, most people are invariably very pleasantly surprised, a little unsure until the first song, but that's all it takes."
Irrespective of your age and personal musical inclinations, Buddhi De Mal's truly authentic style of music is sure to entertain you. Do check out his newly released originals online - Me You Myself and God, You're My Favourite Drug, Love is Ending For You and A Better World For You.
Pictures by Damith Wickramasighe