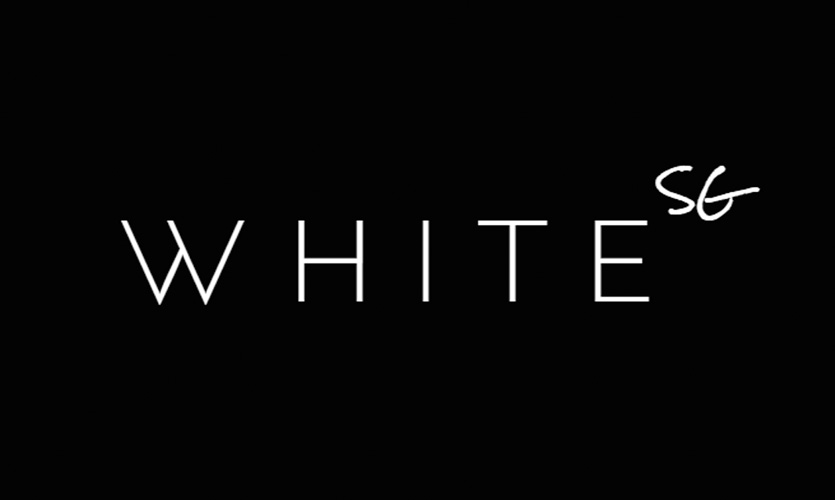 The designer and brainchild of the label WHITE by SG, Sithmi Gamalath is someone who embraces the colour of purity, peace and character. However, this is not her only reason for initiating a brand with only white clothing. The task of running around Colombo to find white on white outfits that matched from head to toe was a disappointing task for Sithmi. This disappointment was the perfect reason for her to create her own clothing label.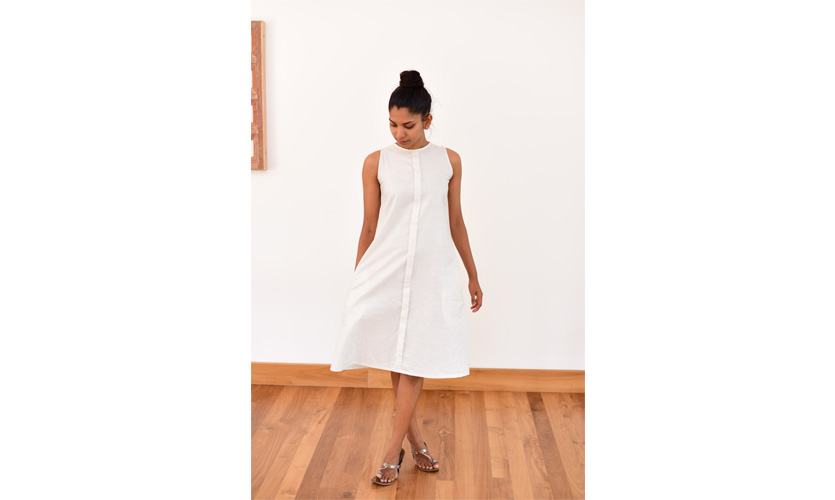 The design process meets the founder's vision to create garments that juxtapose structure and geometry with feminine undertones while also guaranteeing the style staying power. Their concepts and products bring out the minimalistic, timeless and sublime nature of art forms.
''White is a timeless colour that suits anyone and suits any occasion,''
says Sithmi.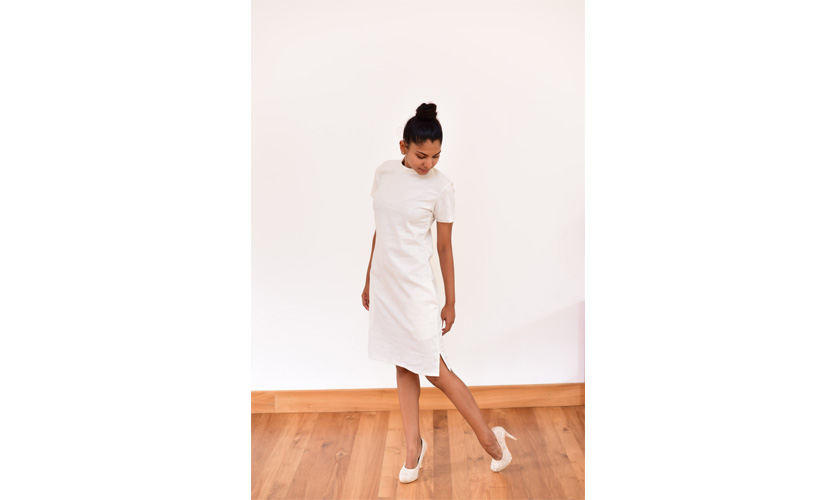 Being an instant magnet to classics and evolving timeless patterns, art forms and creations, it is no surprise that Sithmi's label, WHITE resonates with conservative and timeless designs that reflect much of our Sri Lankan culture.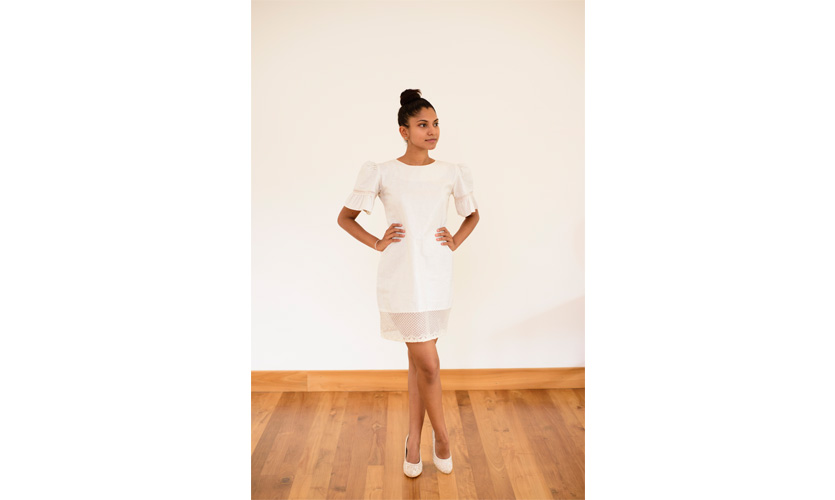 The next collection they are working on is dedicated to the 'petite her'. Since the first collection entailed a mix of casuals and occasion wear items using fabrics such as linen, cotton, silk, lace and velvet, the upcoming creations will revolve around the casual, occasion and resort wear with a focus on a variety of designs and few comforting fabric choices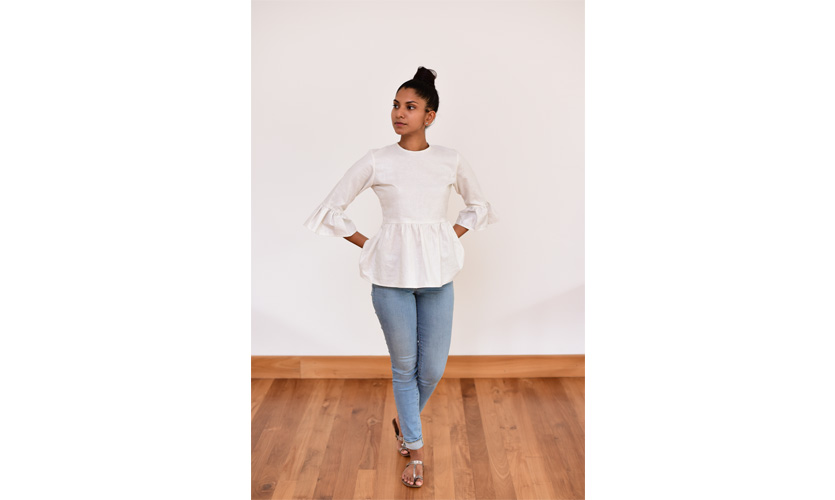 No colour is fresher or crisp than white. So when you wear this hue from head to toe, it results in an exceptionally stylish, high impact look. Rocking an all white outfit is not easy. To give you the confidence to pull off an all white outfit, here are some style tips that Sithmi Gamalath shared with us.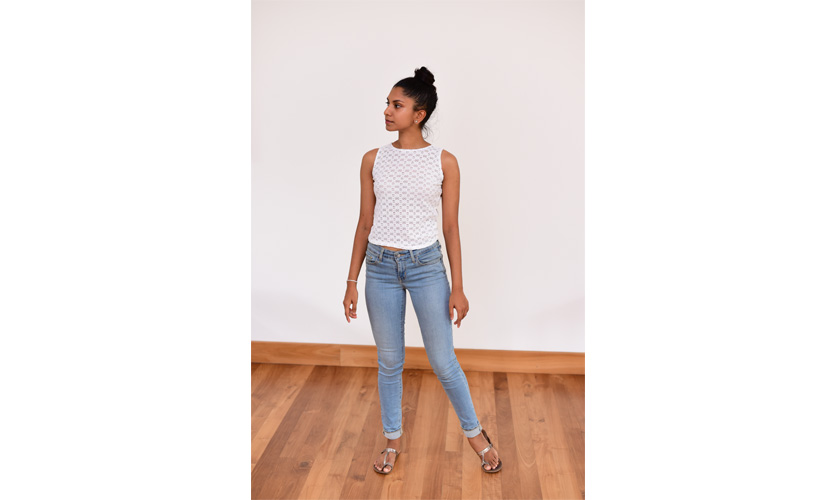 Opt for natural beauty
White is a powerful and eye catching colour and doesn't need a lot of accentuating. It is no secret that white is as versatile as it gets. Simply because white goes with everything, don't overdo it.
You can add some edge to your look by incorporating statement pieces to your all white look. If I am wearing an all white look that is simple and pretty, I'd like to give it an edge with dark lips.
Keep it minimal
I always like to think less is more! You probably know that by now so keep these busy bracelets, necklaces and rings to a minimum.
Wear nude/tan pants and bra
It is not pleasant to be sporting white jeans on top of coloured or printed innerwear. Even a white bra can be visible through white clothes. Wearing skin/nude inner wear will avoid this fashion mishap.
Wear flats or sneakers
White instantly elevates and dresses up your look because I personally think the right tone of white worn with confidence would look good on anyone. So dress your look down based on the occasion.
Choose wisely
Classy and sophisticated is the only way to go with all white outfits. Light accessories and light makeup is key. However, if you're daring, you can opt for a bolder look with a dash of colour that instantly gives white a stylish direction. The less going on, the more the white outfit turns into a statement piece itself, and the more heads you will turn. Simplicity is the ultimate sophistication.
SG's WHITE collection can be purchased through their Facebook page. https://www.facebook.com/WHITEBYSG/