Art is not only about a canvass and colours splattered on it. For some, art is more than just a painting. It could be a form of meditation or a spectacle. Mother Sri Lanka has given birth to many skilled artists over the years and amongst them, we came across Madusanka Dimal, an artist who identifies himself with rock balancing art. Rock balancing is a form of Earth Art – a movement that emerged in the 1960s and '70s largely associated with Great Britain and the United States.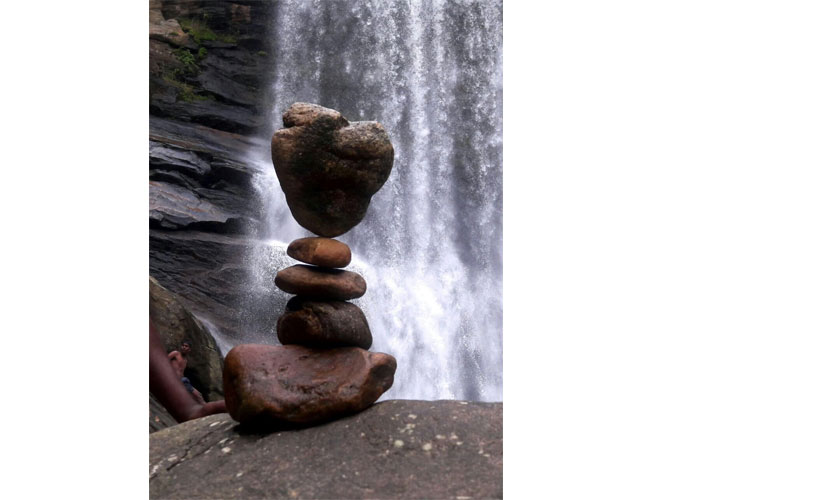 With a Degree in Fine Arts from the University of Visual and Performing Arts, Madusanka has mastered various techniques from painting to sculpture, installation art among others. "Whilein campus I mainly did Installation Art in my third and final years. During that time I had a preference to work with rocks," said Dimal in an interview with the Daily Mirror Life.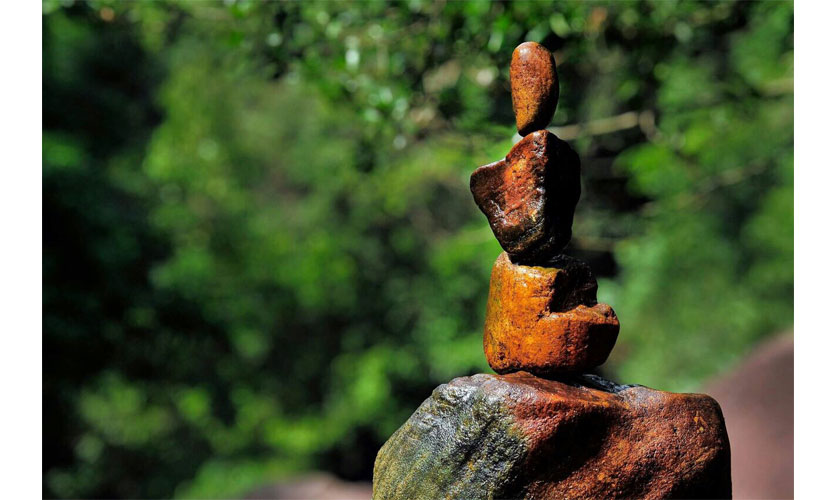 "I first tried out rock balancing while in Kandy. There was a place we used to go to bathe. When I went there I got used to balance rocks in various styles and eventually developed a passion for it. I think I'm the only person doing this art right now in Sri Lanka. But I would like to collaborate with anybody else who is interested in this art."
For him, this is not just an art. It is a relaxation and an escape from the outside world.
"This art is mainly prominent in European countries and it is mainly a form of meditation and it helps people to forget the outer world for a brief period of time. Even in shopping complexes you see designated areas where even children could do rock balancing,"
said Dimal as he explained its scope around the world.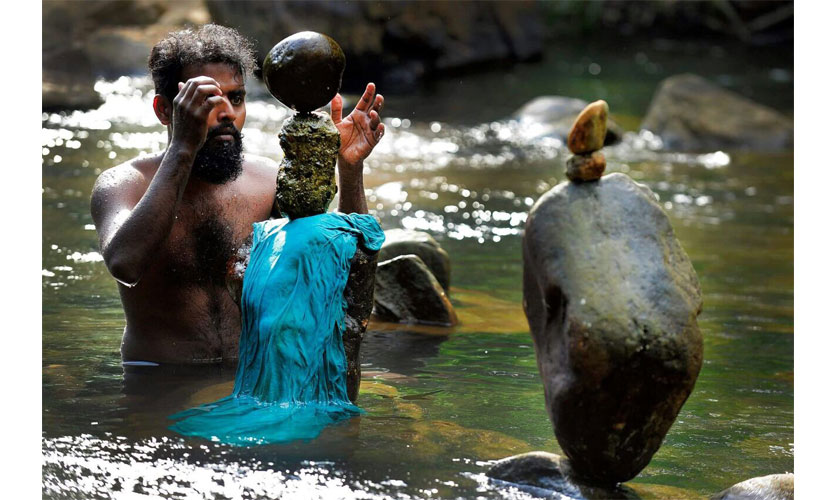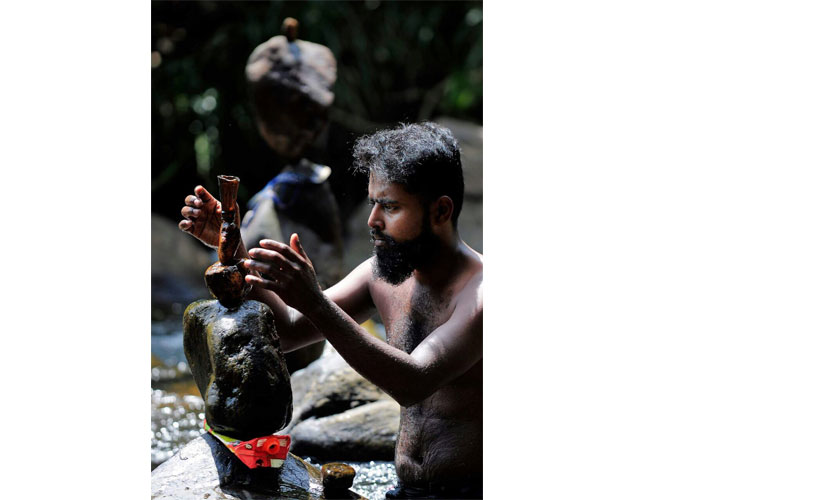 With this concept, Dimal intends to take viewers out of the gallery setting and observe this art in connection with nature. Therefore, a backdrop of a waterfall or a beautiful landscape would be your gallery.
"People are used to observing art produced indoors. But with this art I'm trying to take the viewer outdoors and allow him or her to observe its beauty. I believe that the setting plays an important role in this art. I can do this in a gallery but if I could take those people out and show them this art, it will be more successful. I'm sure the viewer wouldn't want to miss it."

When asked what the secret behind this fine balancing technique is, Dimal quite easily said,
"It's all about identifying the Centre of Mass."
Dimal's balancing techniques could be magic to a normal person who would only know of balancing flat surfaces. It could take anything from fifteen minutes to half an hour or even more depending on the location and number of rocks used.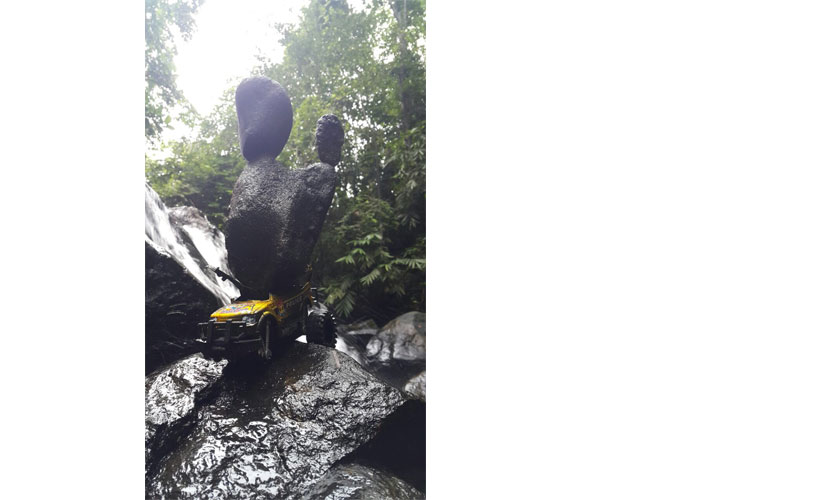 "There are many ways in which the rocks could be kept. You could balance rocks with flat surfaces which is relatively easier. But balancing them at their points requires a great deal of skill and concentration. Another method is keeping them at an arch. The balance at the base is important to maintain the overall balance of rocks but it's important to identify the mass."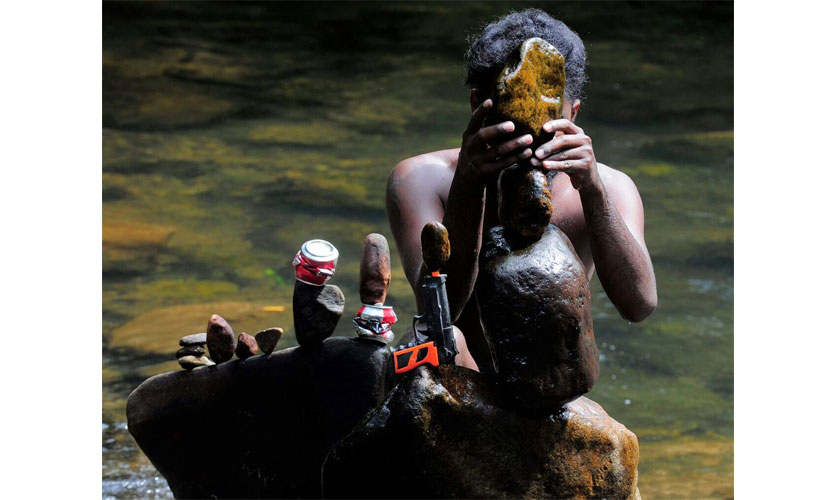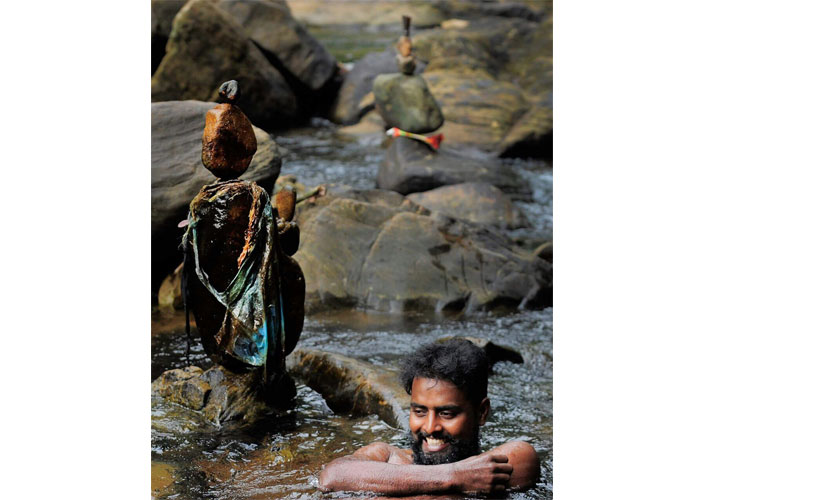 What's quite unique about Dimal is not only his technique, but also the message he's giving out.
"I wanted to give out a message to people through this art. For this purpose I first did a photo shoot using toys, clothes and other materials in addition to the rocks. Now I use garbage, mainly materials I could find in the vicinity, in order to send a message out. So materials include beer cans, cloths, plastic bottles and other materials disposed to pollute the environment. I have no intention to develop this into a commercial venture. All what I have is a passion for this art and I want to develop it for my own progress. I always do this in sync with nature and my intention is to spread awareness on keeping the environment clean. This is one thing that people could promote,"
said a passionate Dimal.

In his concluding remarks, Dimal said that an artist has a vision for himself.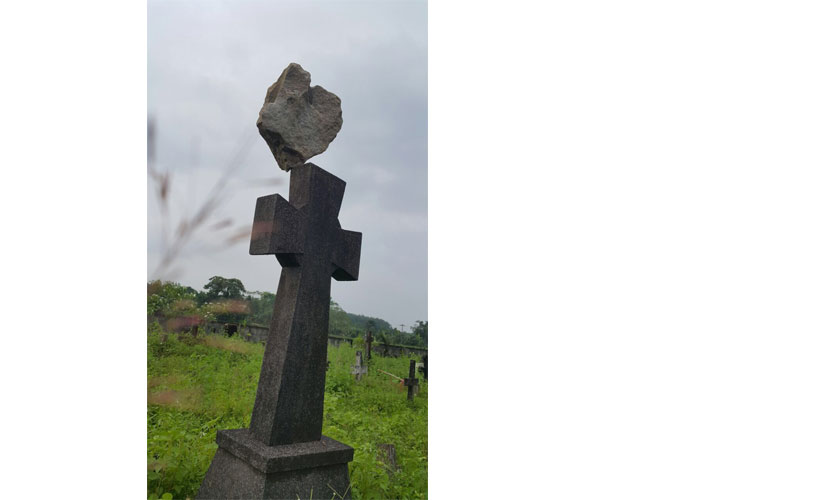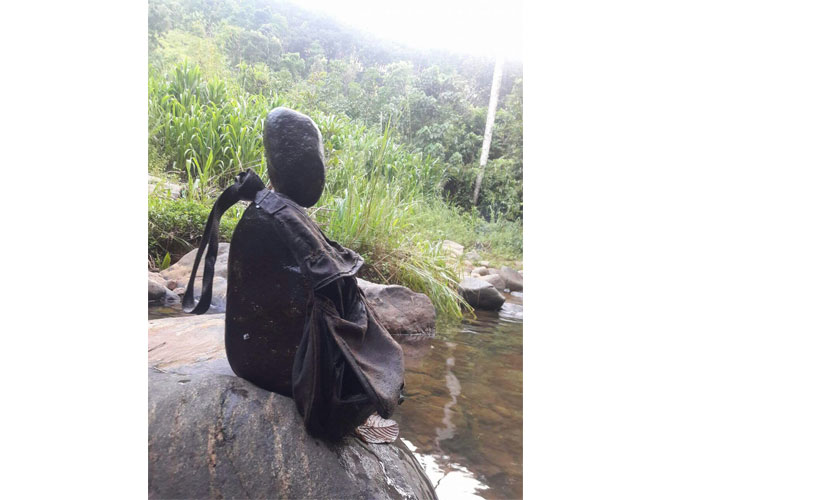 "Through his style he can see the whole world. People in our country do not want to be involved in arts but this attitude is slowly changing."