Day 3 of Fairway Galle Literary Festival 2018
"King Edward managed to erase Abdul from history and he succeeded until a very curious journalist bought his story out and now we have a movie!"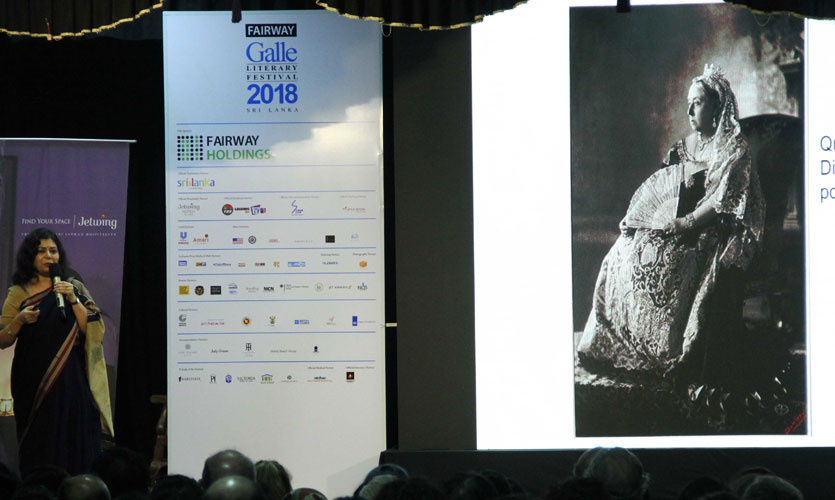 Shrabani Basu is an Indian author and journalist who is known for her book 'Victoria and Abdul: The True Story of the Queen's Closest Confidant'. The book is now a major motion picture recently released in 2017.
At her session, Shrabani conducted a presentation sharing the journey of Victoria and Abdul, how the two met, how the two formed a deep friendship and how the entire royal household plotted against Abdul.
"Queen and Careem 1, Royal Household 0"
jokes Shrabani as she took the audience the various tactics adopted by the household to get rid of and undermine the relationship between the Queen and Abdul.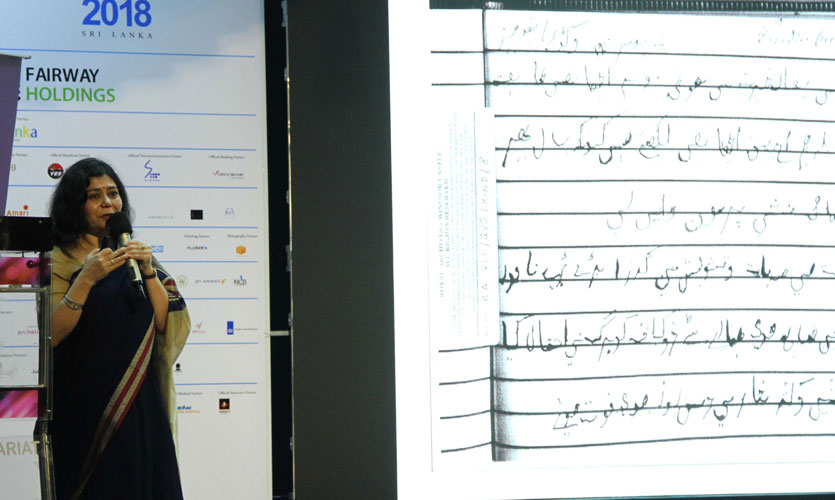 "When the Queen finally died, her son Edward burnt everything and erased the presence of Abdul from history and many people completely forgot about him. When I went to Abduls hometown, Agra to find information about him, nobody knew of him so King Edward did succeed in completely erasing Abdul"

Shrabani has an in-depth knowledge of this unique story having poured over the few journals that recorded this friendship.
Ending the presentation, she showed us the last journal entry of the Queen, written in Urdu, about the spoils of war and how she misses Abdul.
We also spoke to some of the audience members who attended the session to gather a few comments;
"It was really interesting. There was a good vibe. I've watched the movie but having seen the author it made the story a whole lot more personal" – Madu

"She narrated the story so well!" – Thushani

"A very nice session" – Dr. Mittan

"I really liked it. I've read the book and I've watched the movie so this session was very interesting" – Rukmani

"She was really good and she gave us such an insightful look into her research" – Anarkali


"It was really interesting. I enjoyed the way she went through the whole journey" – Shamilka



"Fantastic! I've seen the movie so with this I got a more personal account as to how it all happened" – Bradley
"Excellent! Such a wonderful speaker, she was very passionate about the story. I can't to read the book and watch the movie as well!" – Katie

"She was marvelous!" – Kithmina
"It was quite interesting and it was very insightful" – Sandani