Sheshadri Kottearachchi is known for her signature pixie cut which should probably be called the 'Shesha cut'. Having a very simple dressing style, she is all about the bright colours and subtle accessories. She sticks to a style that reflects much of her happy and positively contagious personality.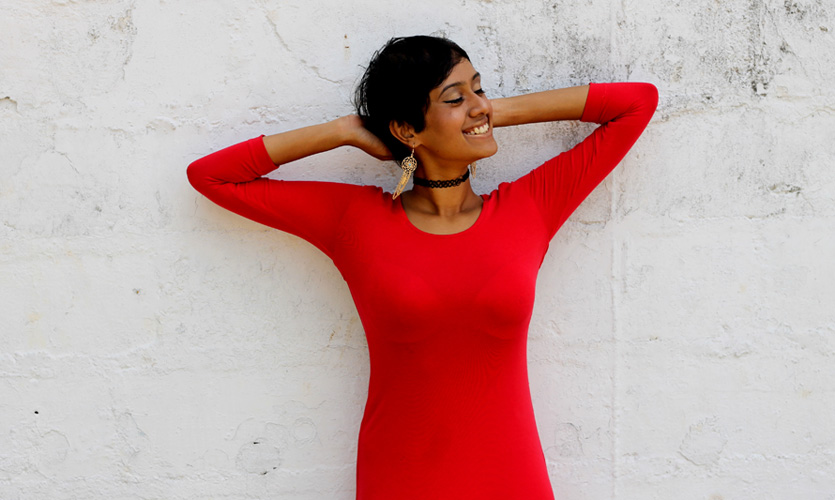 1)

Let's talk about your stunning pixie cut.
It started off with shoulder-length hair (that I hated!) which then got snipped off into an awkward bob-cut until finally I told my stylist to chop it all off - which he did! And I've never looked back since.
2)

What are your style staples and go to outfit?
My style staples would be:
-Comfortable shoes (preferably sandals)
-A reliable handbag (to chuck in all your bits and bobs)
-An interesting piece of jewellery. I love statement pieces that aren't too overbearing but are quirky and colourful.
-A katana to protect yourself in case of a zombie attack. (I'm joking.)
My go-to outfits are pretty simple. I tend to rely on long, flowy skirts and crop tops or maxi dresses. They're easy to dress up if needed (pair them with clunky heels and flashy jewellery) while also staying muted and casual (perfect for lazy, warm weekends)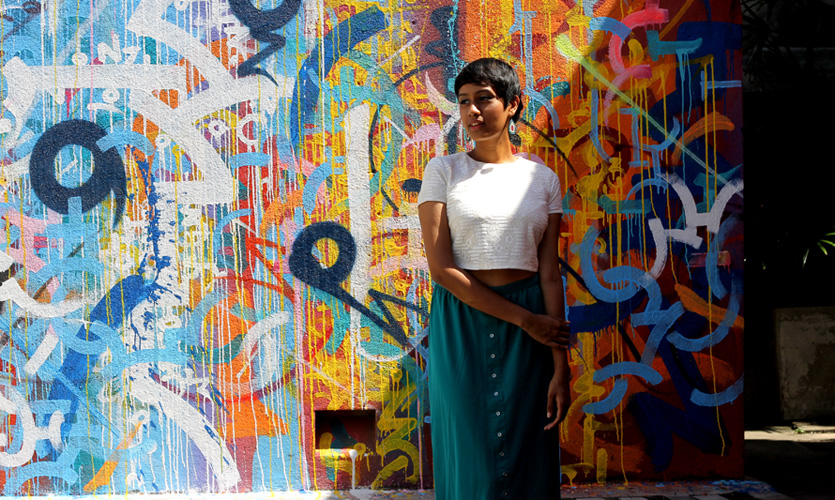 3)

Favourite colours to pair and wear?
I used to be a fan of sombre shades but lately, I'm into blues, red and anything that is vividly patterned. I find that wearing loud colours with your basic denims, black pants, etc. works well. Too much colour can be a little obnoxious so it's always nice to tone it down with duller shades.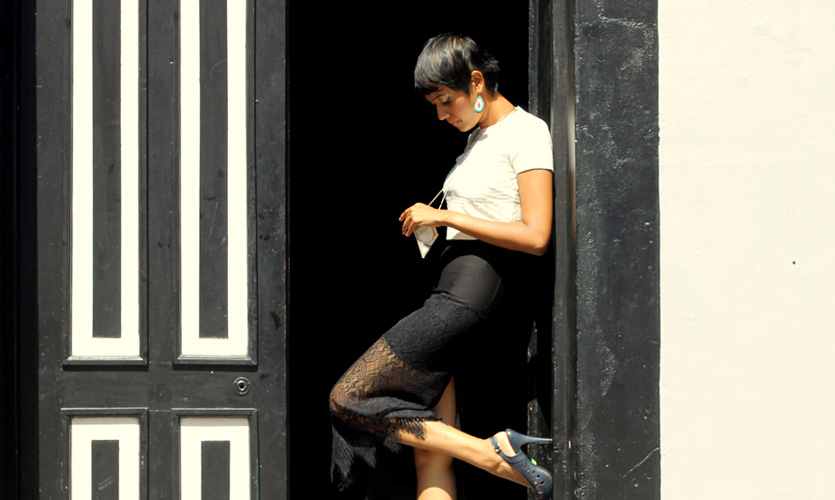 4)

Quick style tip and/or makeup tip?
For me, style is about standing out but also being comfortable – there is really no point in wearing a drop-dead gorgeous article of clothing if you feel miserable in it. But that depends on your and your own tastes.
I don't wear a lot of makeup, just eyeliner, sometimes lipstick if I feel like it – but a general tip would be to always carry lip balm and stay hydrated as much as possible.
I'm not sure I have one. My style is influenced by too many factors and tends to change so often. As a teenager, I dressed up a lot like how Avril Lavigne would in her music videos but now, I'm mellower in my choices.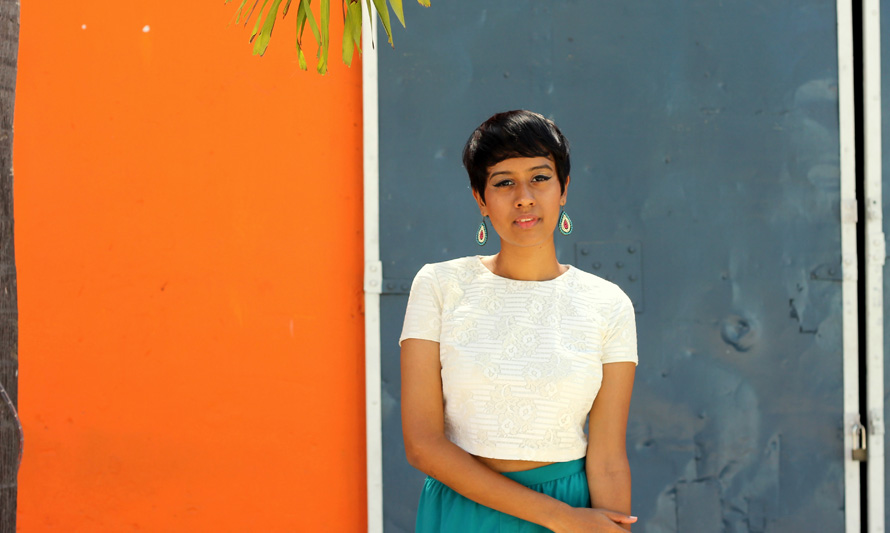 Stand out. This doesn't mean you show up to a garden party dressed like a flamingo! Incorporate something original into how you present yourself. It could be a headband, bright lipstick, quirky shoes – anything! I tend to remember people by little aspects like that. It says a lot about their personality and soon becomes part of their signature style!
Pictures by Madushi Rajapaksha