"People should follow the heart and not the crowd", says Amritaa De Silva, the newly crowned Siyatha Miss World Sri Lanka 2016. Born and raised in Colombo, Amritaa is a product of All Saints College and St. Nicholas International School, Colombo. Having completed her Degree in Computing from the UK, Amritaa was determined to participate in this pageant to make a change in her community. With this milestone reached, Amritaa is now concentrating on making her country proud at the Miss World pageant to be held in USA this December. Speaking to W@W, Amritaa shared her experience at the Siyatha Miss World pageant, the project she is working on and her future goals.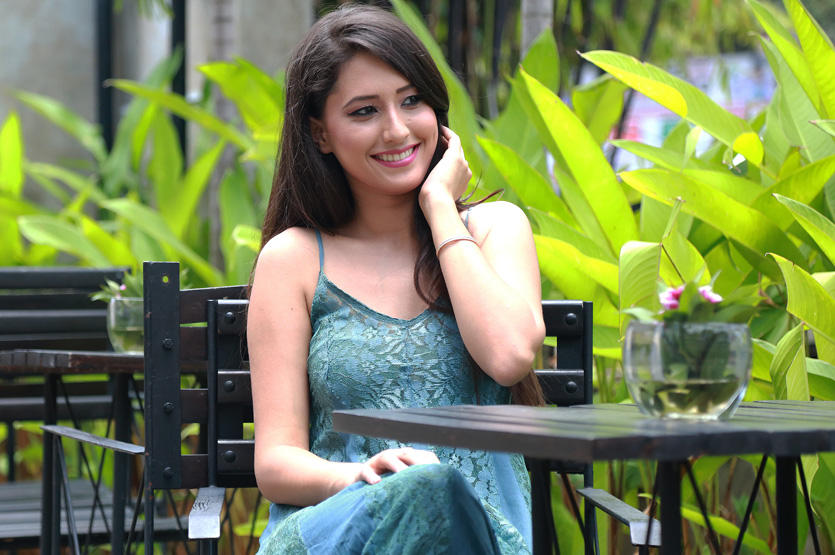 How was your experience at the Siyatha Miss World Sri Lanka pageant?
At first it was very new to me because I only did two or three shoots and haven't had much exposure to the modelling field. It was very interesting for me because it was a whole new experience. I got to meet different people. Mr. Senaka De Silva did his best in training us and he dedicated his time for the pageant. Then there we had to undergo some rigorous physical training sessions with Tiron Wickramasinghe but was definitely worth the effort. In addition to that the Directors of Model Shop, Sangeetha Weeraratne, Shereen Kumaranathunga and Dhananjaya Bandara were very cooperative and made the entire pageant a success.
What did you learn from all the different sessions you had with other participants?
Definitely team work because we all had to get along with each other. We made a really good team this time. Speech wise, Kumar De Silva taught us how to approach people which were very helpful because it wasn't included in the training which I had previously. Others included dieting and living a healthy lifestyle.
What is the project that you chose?
My project was to uplift schools of mentally and physically disabled children. I went ahead to work with two schools namely the IDE School in Rajagiriya and the Siviraja school in Chilaw.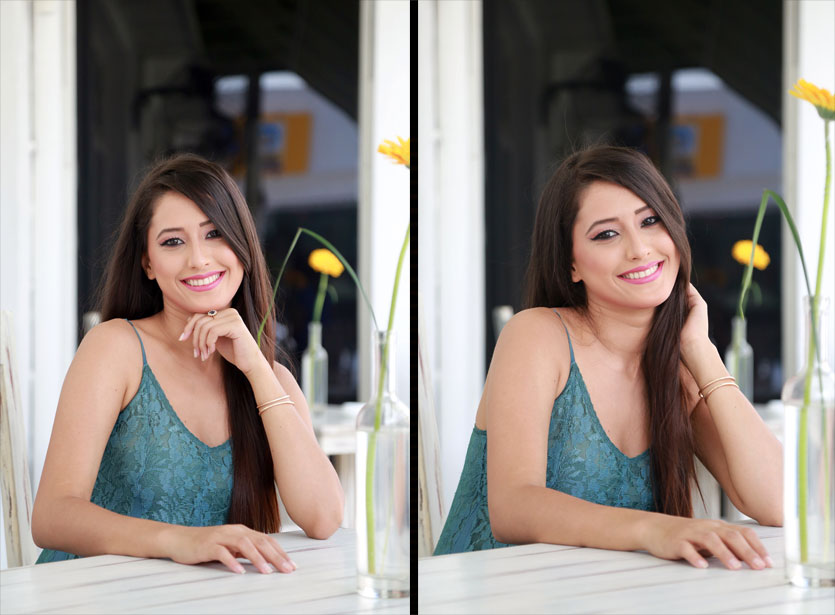 How far have you reached in this project?
I met with students of both schools. The school in Rajagiriya has 18 children and 10 teachers which functions like a day care. Right now they need funds to recruit a therapist since they don't have any and they also need funds to collect sports equipment like a small swimming people etc., I have donated some money with the funds I collected and I also got them two inflatable swimming pools. I sold raffle tickets to collect money and made my own leaflets which would spread awareness among the people which requests them not to isolate these children. On the other hand, the Siviraja School was in a really bad condition when I went there. The fate of these children is that they have been isolated by their parents so much so that they are not even willing to make a phone call to see how their children are doing. Most of the children are blind, deaf and also cannot talk and are also mentally challenged.
Currently, what is the progress?
I went and painted the school and this school basically runs on donations. Right now I'm collecting sports equipment because these children love sports but the school doesn't have money to provide them with this equipment. At the moment I am also planning to paint the rest of the school as well.
How would you make use of this title as a platform to take your project forward?
After winning the title I received a lot of attention from the media and many people also got to know about my project as well. Through that I definitely want to make use of this spotlight to address the issue of these children especially in Chilaw. They are isolated in a place far away from Colombo.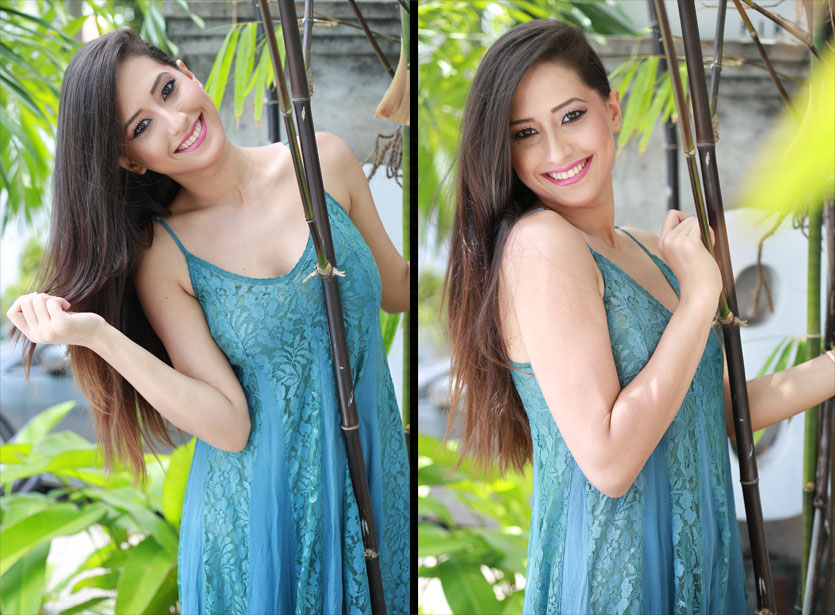 Sri Lankans usually believe that modelling is not a promising career. How would you address this stereotype?
I was one of those people before. I too used to think why people would do modelling in the first place. But after I came to this pageant I realized that these pageants help you to help someone else because it has a purpose. The tagline is 'Beauty with a purpose' and therefore it is not about coming here and getting fame or attention but it is about using this spotlight to take the country forward. I believe that the Siyatha Miss World pageant is something that young ladies should participate in order to make the country a better place.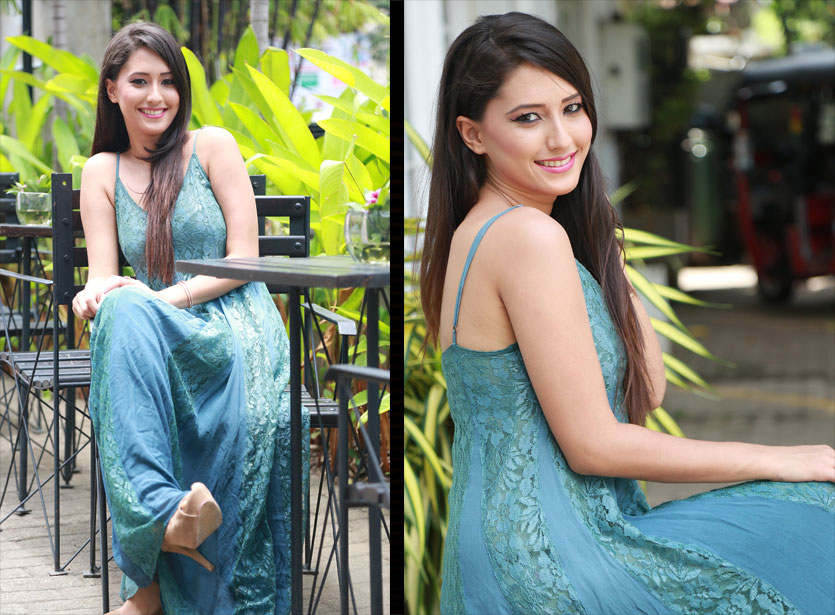 How are you preparing for the Miss World pageant?
I definitely want to win it because Sri Lanka was placed third during the last 50 years which was the highest ranking. I would like to go out there and get some positive feedback to the country especially after the war. I think that's what we need right now because the number of tourists coming in to Sri Lanka has also increased and when Sri Lanka participates in an international pageant like Miss World, it will be an added benefit to the country. I would also like to mention that I was placed 15 in the prediction list out of 80 other countries and I would work towards taking this rank forward in the coming few weeks.
What is your vision in life?
I have so many visions. I have wanted to be a chef, I like travelling and I would like to do modelling around the world. I also want to be a teacher. Apart from that I believe I am good at managing events and I coordinate events of my friends, so probably be an event planner as well. My dreams are actually big but right now, Miss World would be the first.
Did you know that Amritaa...
· Is a total tomboy (she has never thought she would wear makeup ever in her life)
· Loves the beach
· Is a pure vegan
· Is a pluviofile (a person who loves the rain)
Photographs by Damith Wickramasinghe