Former journalist and ad copywriter Crystal's career took on a different tangent when she embarked on a successful journey as a footwear designer - her label Kraftsy a testament to it. While she sets about making a name for herself, this Ave Maria Convent alumna is also parent to two cats, adores Amy Winehouse and claims her first love is writing.
We recently caught up with Crystal Koelmeyer to talk about her label and of making it in the industry. Here's the scoop.
What made you get into the handmade footwear industry?
Interesting story actually. I became a designer cum entrepreneur by chance more than by choice. Last September I was working my dream job as a journalist when I launched Kraftsy as a side gig. What inspired us to start this however was the lack of a comfortable, durable and a decent-looking pair of flats in the market at the time. I was pulling double duty both at news and biz desks and my job required me to be in slippers that facilitated swift movement. The only shoes that ticked the boxes for me were flip-flops. I remember PR people hated me for turning up wearing those to product launches and all. So I had to get myself something a tad bit fancy. Was quite a task finding something like that. Even when I found, they lasted only a couple of weeks. (Disclaimer – not bashing competition. Maybe I just walk funny or something). Since I couldn't afford new shoes every other week, my mom – a vocational trainer for the last 25 years – put together the first pair of Kraftsies and told me "if you break these, quit wearing shoes altogether".
I wore them for a week without any problem. Stoked, I posted a picture of them on Twitter and the picture quickly went viral. Before I even knew I was selling shoes to friends and complete strangers. Then I quit my day job and launched Krafsty as a brand and now I do this full-time. I design and I am also pretty much in charge of the social media accounts. We've sold over 2000 pairs in the last 9 months and haven't looked back since.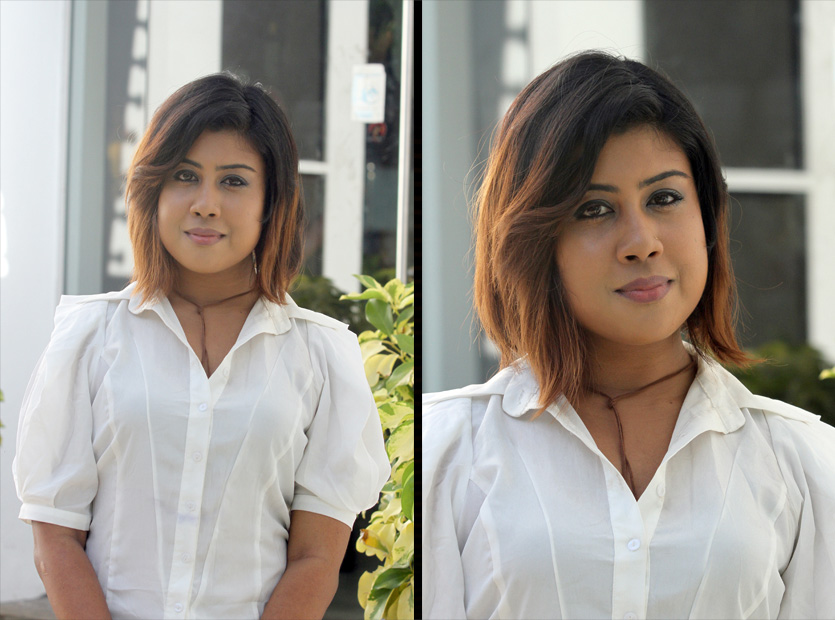 Is this something you always wanted to do, or did you have different aspirations as a child?
I have always wanted to be an author. Writing is still my first love. But I have equally been passionate about fashion. DIY fashion at that, especially Pinterest stuff. I like mixing and matching things together. Setting trends instead of following. I didn't want to be a designer or a fashion entrepreneur per se, but I definitely wanted to do something in fashion. So here I am dressing Sri Lanka a little differently, one step at a time.
What did you find most challenging about creating handmade footwear? What was the most fun part?
We are online-based. Now of course we are available at two retail channels, but before that selling to those who've never bought shoes let alone anything online was a great big challenge. Getting the sizes right was the challenging part as well the fun part. I think we have established ourselves as a brand that delivers (yes, we deliver in every sense!) and it is easier now because more people believe us than when we first started out. There was a lot of skepticism that I had to deal with.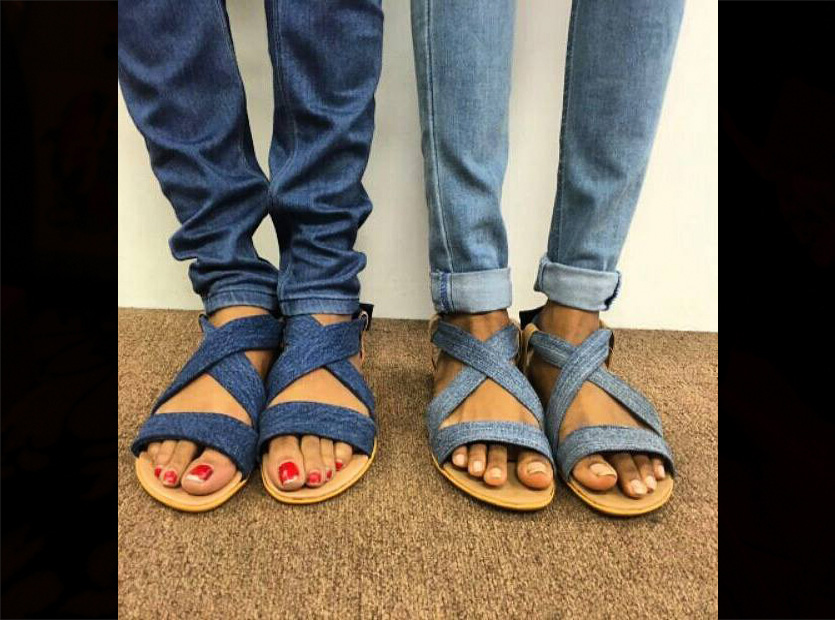 What are some footwear trends you see catching on?
Comfort is timeless. We don't really 'follow' trends. Since you asked - pompom gladiators seem to be in.
If you were to create a special pair of footwear for someone, who would it be? Why?
Lady Gaga. She is unpredictable, different and daring. It seems like she lets designers go to town on/with her. If I get to dress her someday for a red carpet, I'd be a very happy girl. One can always dream.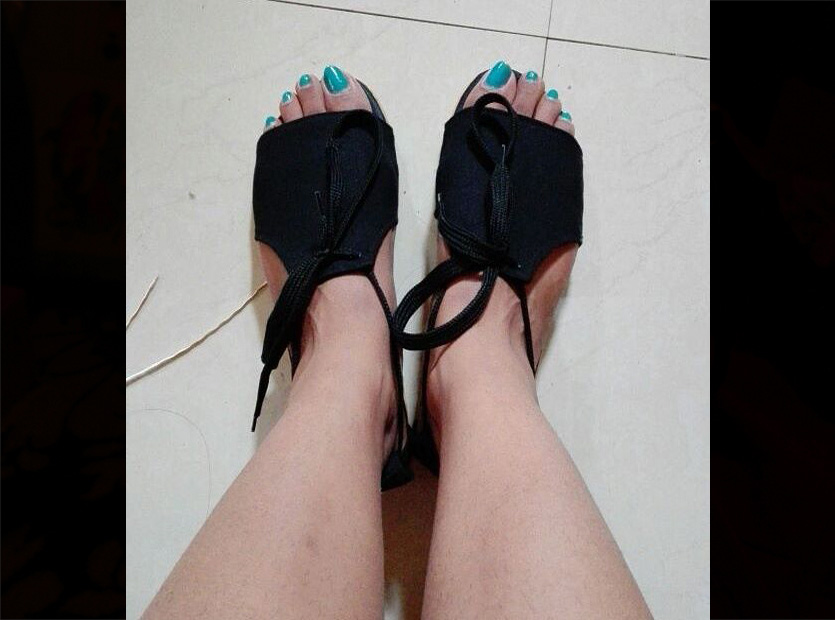 Who are your influences in this field?
I'd like to say a few names here but I can't really think of any. There are of course people I respect, but none I look up to really.
What would you say is your greatest achievement so far?
I am yet to achieve things. But I think selling 2000+ shoes in nine months solely on Facebook and Instagram should amount to something. Look through the pages and you will see the amount of customer #feetback we've got. This wealth of happy customers is my biggest achievement to date.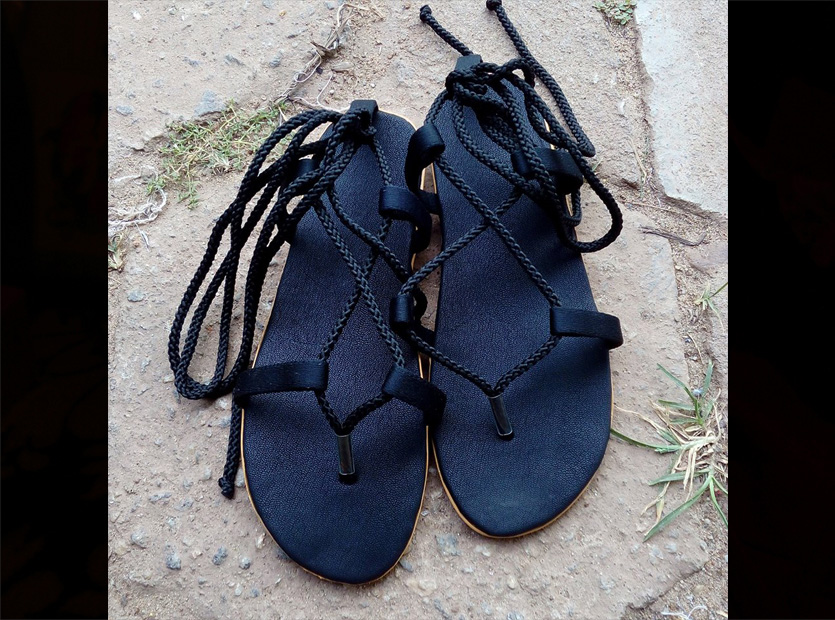 What advice would you give someone hoping to kickstart their own venture?
Maintain a degree of professionalism always. Don't get too comfortable because you're the boss and you have nobody down your throat telling you to do things. Running your own business is a lot of hard work. You have to remember that there are people depending on you – your clients, your employees etc. It might not be easy but it's definitely going to be rewarding if things work out. Have faith and work hard. Make sure to not drop the ball under any circumstance because the moment you do someone is going to pick it up and run with it. Simple things. You will figure out. Just start somewhere.
What's one mantra you live by?
Never settle.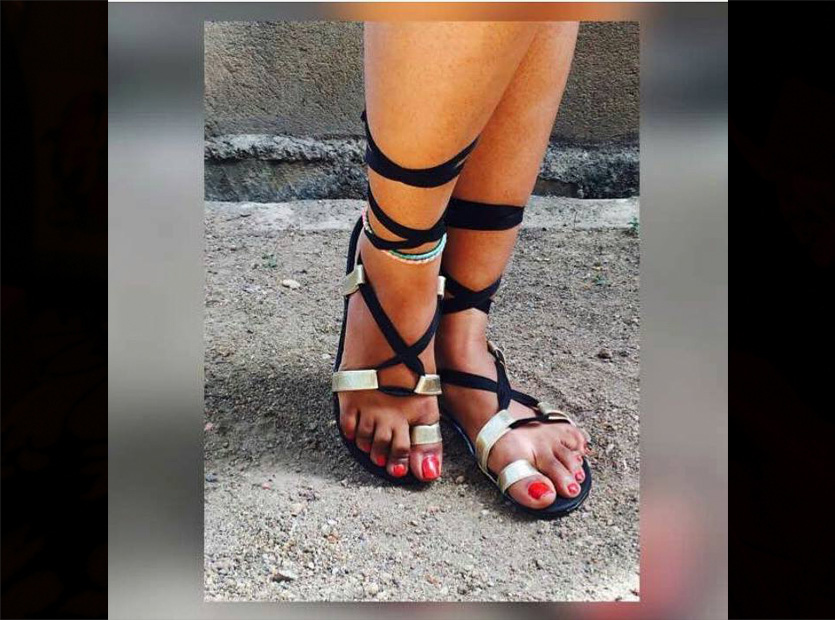 What would you say is the secret to your success?
One thing I believe is that if I want to get more customers in my shoes, I have to get into theirs first. I think as a customer and try to genuinely deliver something worth their money. I question myself in the process. Also, I don't sell until I am completely sold on what I am selling.
Where do you see yourself in 10 years?
I'd like to say running a bigger manufacturing facility and a flagship store.
Check Kraftsy out on Facebook and Instagram.
Photographs of Crystal Koelmeyer by Kushan Pathiraja
Photographs of Kraftsies courtesy Kraftsylk