With a keen eye for fashion and an innate business gene which she no doubt inherited from her dad, Anjuli is the founder of 'the agency sri lanka' which is the island's premier model agency. Result oriented and with a steely determination to succeed, Anjuli is keen to promote a positive image of modelling as a career choice. Armed with an LLB from King's College, London there is no doubt that her sharp business acumen will ensure that 'the agency sri lanka' will become a resounding success.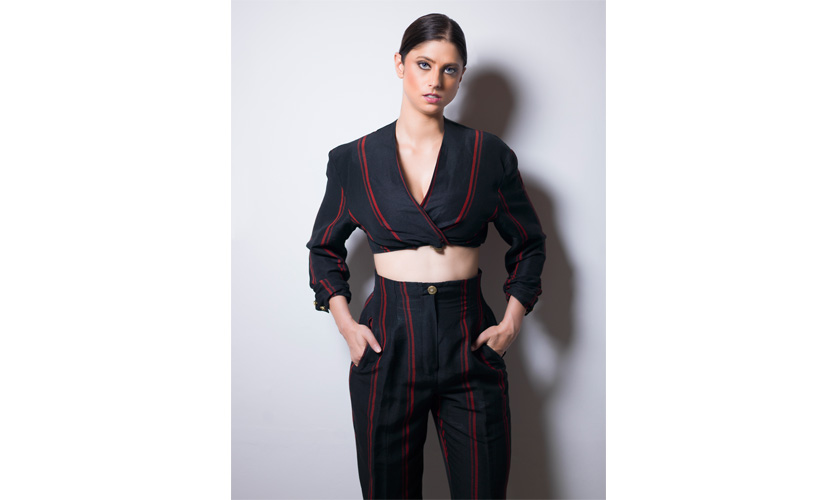 What made you start the model agency?
When I was working full time for Colombo Fashion Week, I was unofficially managing the models each season, both locally and internationally. I thoroughly enjoyed doing this and realised there was a huge demand for a standardised and professional talent management agency in Sri Lanka. Clients were constantly complaining that it was a tedious process to acquire quality talent and were tired of making numerous phone calls to meet their talent requirements. Models needed a professional entity to promote and look after their interests. My specialty has always been connecting the dots and problem solving, so I thought that this would be the perfect calling. I am a people person at heart so managing a portfolio of so many wonderfully talented individuals is an extremely rewarding career.

How easy was it to source models for you to represent?
It's a never ending job. Sourcing talent is a 24/7 calling, diversity is the key so there is no one place to look. You have to be open to meeting new people and looking in different places. You need to be able to identify that special something within a person. It is not just about finding a pretty face, it's about finding the perfect balance, you need to find people that are willing to walk that extra mile and work hard to become a personality in this industry. Being beautiful inside is not just a cliché, it is that extra oomph that makes you stand out.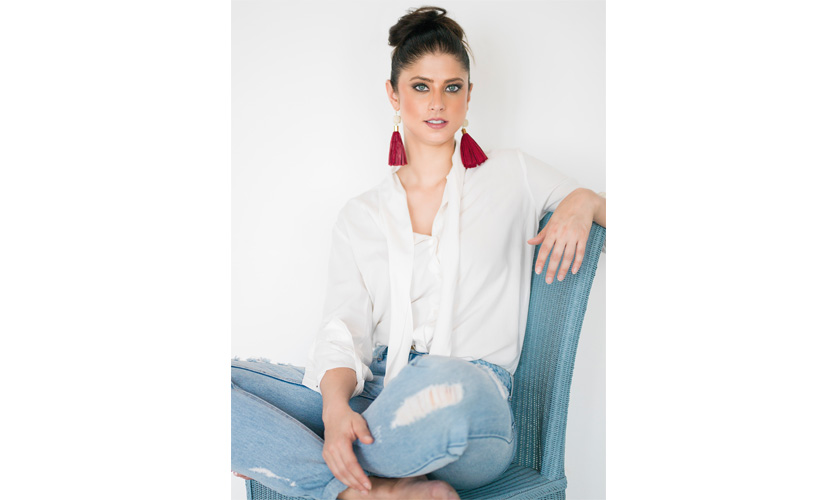 Why do you think the modelling industry in Sri Lanka needed to be regulated?
To successfully compete in international markets, benchmarks have to be set and realised. We have so much potential in Sri Lanka, we now have to identify, hone and develop it. If the industry is not regulated it will be chaotic and we won't evolve. Discipline is the number one requirement in the modelling industry. Yes, it is all about glamour and beauty, but in order for that to be maintained it means living a very disciplined life. The product we are packaging and selling is YOU, and YOU have to be in perfect working order to have the competitive advantage in the market.

What benefits do you offer those whom you represent?
For our models, we act as an integral support system, where we invest, nurture and develop our talent. Our job is to do the leg work, we are the middle man between them and the client, we pitch, negotiate and close for our models. We also monitor how they are treated and ensure that they are respected at all times. Our aim is to widen their portfolio with high quality work and experience within the local and international arena.
What success stories do you have of your models?
Our talent is making huge waves in their respective fields. Adam Flamer Caldera has been on the main board at the prestigious Ford Models agency in New York,​ since 2012. He has worked for multiple international brands such as Nautica, Dolce & Gabbana, Nike, Oscar de la​Renta, ​Greg Lauren, T​rue Religion, Saks Fifth A​venue, Macy's and Bloomingdales, ​to name a few. He has been the face of several renowned ​campaigns, walked for shows in every New York Fashion W​eek for the past three years and has also acted in multiple​ global TV commercials. Today he is represented by agencies in New York, Chicago, Miami, Los Angeles, Brazil, Milan, Germany and of course by 't​he agency sri lanka', in Sri Lanka​ where he is currently the brand ambassador for Colombo Jewellery Stores, ​alongside the fabulous Jacqueline Fernandez. Additionally in the modelling arena, Jayathi De Silva represented Sri Lanka in Miss Universe 2016 this January and did extremely well. She shortlisted as one of 5 contestants out of over 80 for a round table discussion regarding immigration and diversity in their country. Jayathi walked at Rajastan Heritage Week 2016 in India last November. There are so many other success stories that are too numerous to mention.

What do you find most challenging working in this industry?
For an industry essentially built on the premise of beauty, honesty is an integral necessity but unfortunately is such a rarity. This is the root of so much insecurity and negativity which completely impedes progression. It is extremely frustrating that something which could be prevented and solved quite simply is not and instead perpetuates and potentially threatens future generations. It must be registered and addressed. It is a very demanding and high pressure industry to work in. You have to be extremely thick skinned and not be afraid to go after what you want. Timing is everything.

Sri Lankan parents view modelling as a career option with skepticism. How can you change that?
It is not something that can be changed overnight, it will take time and a lot of work to change mindsets that have been inbuilt over generations. It has to be done through positive reinforcement demonstrated by results. It will be my mission to demonstrate this and reset the mindset. It will be an education process but it will be rewarding. Modelling is an extremely lucrative and respected profession worldwide and to be successful at it you have to be extremely disciplined and hardworking. It requires the same formula that all "respectable" professions do in order to deliver success.

Despite having lots of models of Sri Lankan origin why do you still bring down models from overseas?
The talent pool in Sri Lanka is outstanding and is continuously evolving. However, in order to maintain and continue this evolution, exposure is key. To evolve you must be exposed to all types of talent and personalities so that you can learn and become the best possible version of yourself. Being exposed and immersed in diversity is crucial and is so important for growth. To be the very best in your field you have to work with the best, not just the best in your home town but the best in the world. You have to be comparable on a global scale and that is why I think it is important to compete on a global spectrum and be able to hold your own. This is why I feel that is important for Sri Lankan models to work with international models and shine and show the world who they are and what they can do.

How much of training and grooming does 'the agency sri lanka' invest in the models?
It's hard to quantify because it is an ongoing process. It is not just confined to when a model joins the agency and goes through their initial training and grooming process and then becomes a polished model. A model's look and experience evolves with time and they change regularly so the investment required is constant. This is the way it should be because in order to get the best possible product you have to invest in developing it. You can never know enough, you must continue to learn and improve. With this in mind, the resources we make available to our models are consistently expanding and improving.

Where do you see the success of 'the agency sri lanka' in five years' time?
In five years' time 'the agency sri lanka', will be a fully-fledged talent management firm. Currently, we are known for our prowess as a model agency but we have now started branching out into artiste (vocal, musicians, film), creative (stylists, photographers, hair and make-up artists, art directors) and personality management, this is the blue print of our future. We have previously been focusing on niche markets but are now poised and ready to venture into mass market which we should see the results and benefits of when this is fine-tuned further down the line. Five years from now we will be a well-oiled machine known and respected for being one step ahead. This drive and progression will be fuelled digitally.
Photography: Arantha Sirimane for Arantha Photography
Stylist: Shaestha De Costa
Hair and Make Up: Ramani Fernando Salons, Shanaka Perera
Jewellery: Kalon