It's amazing when young people come forward and do interesting things. Dulan is one person who had an issue with finding ties in Sri Lanka and decided that guys who rotate between two ties all their professional lives should find a way to be fashionable. And so the brand 'Four in Hand' was born.
This 22 year old struggles with balancing two full time jobs - one in financial services and the other at 'Four In Hand'. You can buy his collection online and the finish is of international standard. XIris and I worked on the shoot with a new look, focusing on the tiny details.
What's with the name "Four in Hand"?
So everyone knows the most mainstream tie knots, or at least they should! You've got 'The Windsor', 'The Elridge', 'The Half Windsor' and a couple of others. The ones I named are slightly more complex to wrap your head around. The most simple tie-knot though, the basic schoolboy knot, that most of us learnt to tie when we were younger is actually called the 'Four in Hand' knot.

I wanted a name that signified simplicity and versatility in every situation, because I wanted that to be what our products were about. In my opinion the Four in Hand Knot is just that. The symmetry of the knot, I feel, surpasses all other knots and fits every occasion. So I figured why not 'Four In Hand'.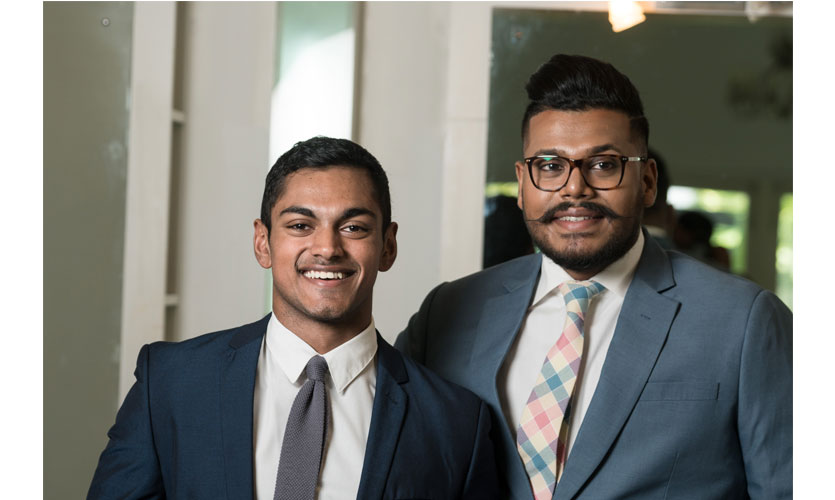 Tell me about your collection which you have featured in this shoot?
There isn't a fixed theme to the collection or something in particular that inspired me to produce the ties that were shot today. The tie collection featured today is more a hybrid of the two collections I released prior to this one. My first collection was purely knitted ties. My second consisted of the more conventional pieces. With this collection, I'm incorporating both the styles of ties along with a bunch of different designs that I feel are a bit adventurous for men in terms of local fashion. Paisleys, floral, stripes and a whole bunch of uncommon colours to go with them. I want to develop an environment for guys to push the limits of what they think is appropriate or trending.
I don't think you need to be wearing what's "in fashion" at the moment, because fashion itself is something that evolves with time.The way I see it, you're either doing one of two things with how you dress. You're either setting a trend or following one that already exists. I dunno about anyone else but I would rather be the trendsetter and this is what the whole collection is trying to do. Give everyone the opportunity to make an impression.
As a brand, how many pieces do you put out in every collection? Do you also custom make?
So we don't produce huge quantities of every different style. We want to have a variety of different looks but also produce limited quantities to add a touch of exclusivity. I mean you don't want to be walking into a room and looking at another guy wearing the same tie as you, especially if it is a standout piece. I'm sorry, but at this point we don't do custom ties, maybe sometime in the future though.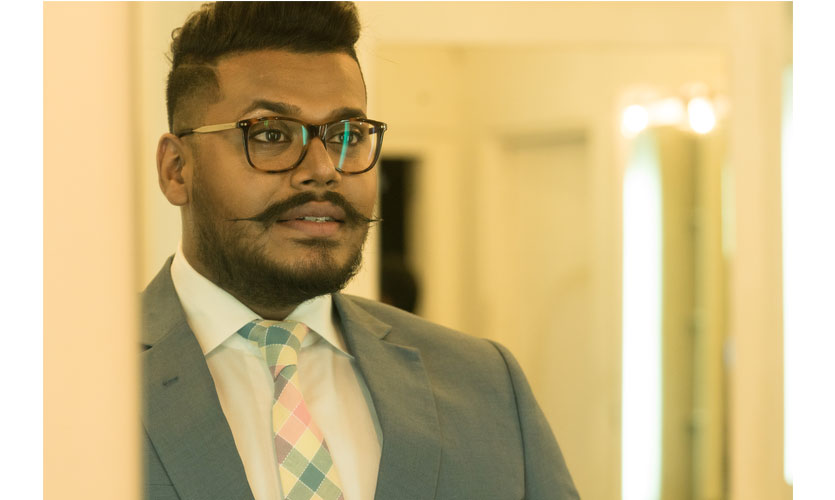 Tell me the story, what made you start this?
Well to state the obvious, I love my ties. And I really enjoy the whole process of putting oneself together. The simple process of picking the right tie to go with my shirt everyday is something I genuinely put a lot of thought and interest into. And I know quite a few guys like that, who make a conscious effort to dress, not to outshine others but because they really enjoy the process. I also know quite a few guys who enjoy it, but are afraid to experiment or do something a little unusual. I think 'Four In Hand' was started for them. To give them a reason to muster up a little courage and really express themselves with what they wear.
I know you are only online now. Do you see 'Four in Hand' moving into a retail store?
There's a lot of things 'Four In Hand' has got in its pipeline. We are on the fence about retail though. I've done a whole load of research and I've heard a lot of reviews. There's ups and downs to the move. But I like to experiment and see how it might impact the brand so the move to a retail store might take place. Just not yet.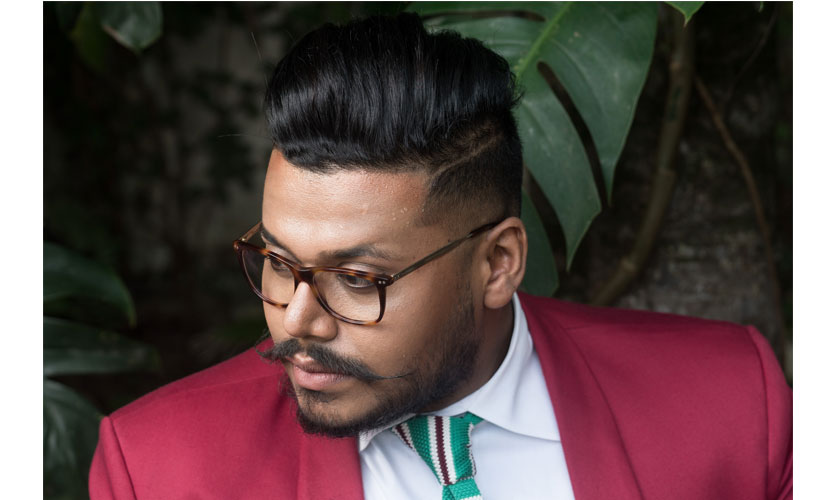 7. What would you say to those who shuffle two ties at work?
There's so much value that you can give yourself by just making a conscious effort to look good. If you don't take yourself seriously enough to wear more than two ties at work, when there's close to 365 days of work in a year, I don't think anybody else should take you seriously.
8. What is the process of creating and marketing your design? Your design inspiration The process is quite on the go. I'm trying to balance a full time job along with running 'Four In Hand' so a lot of the things I do for marketing are done in and around my full time job and the rest of my day. It's like I get up in the morning, get dressed for work, slip on a tie and my girlfriend, Nipunee, will snap a quick picture of that tie or I'll get a friend to take a picture of my outfit at work. I've honestly never been a fan of standing and posing for pictures but, it's gotta be done. And now I'm not too uncomfortable to be honest. Besides that, I do alot of product photography during the weekends or at work.
The rest of my social media marketing is done whenever and wherever. I consciously make the time, even when I'm swamped with other work. I really don't mind, because it's something I'm super interested in.
For inspiration, I look to a lot of things. I look to the people around me. I look to social media. I have a few particular people I follow religiously, like Perkens Bien Aime and Blake Scott. Check them out! I also took a lot of inspiration from the city I did my Bachelors in. Melbourne was a place full of culture, all the way from the coffee to the way people dress. I hope I get the chance to show the people here at home a lot of the stuff I caught onto when I lived back there.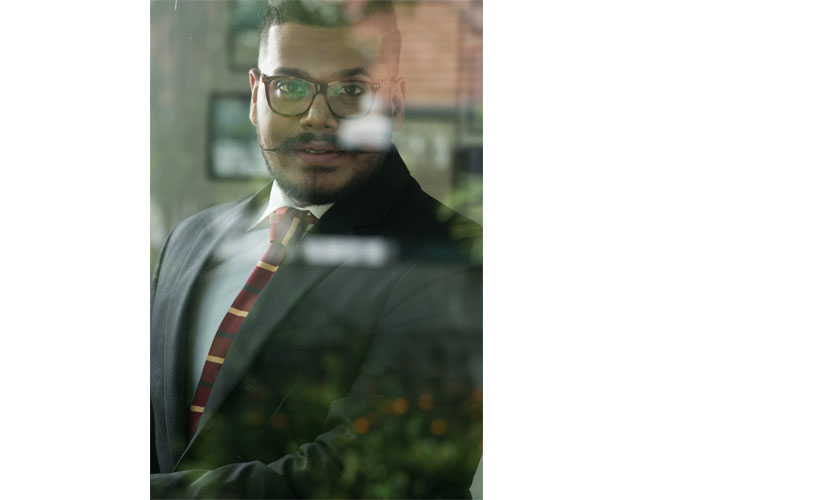 9. Who do you envision wearing your work? Do you think about this when you work on designs?
I envision conservatives wearing them. By conservatives, I mean, people that don't like to take risks with their clothes. In my head, that's my target market. Having said that, I don't want to produce safe designs that I think anybody and everybody would choose to wear.
To put it simply, I envision a man that is afraid to try something new or different to the social norm but does it anyway and leaves a lasting impact.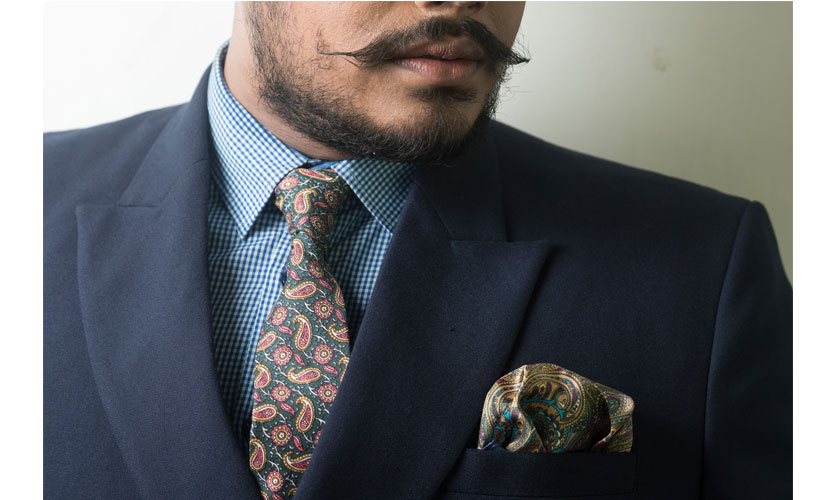 10. What would you say are 5 important items which need to be in any man's wardrobe?
I think every guy should have,
A pair of loafers/ boat shoes
A set of tapered pants
A well fitted button-down long sleeve shirt
A blazer that demands attention
And, last but not least he's got to have a knitted tie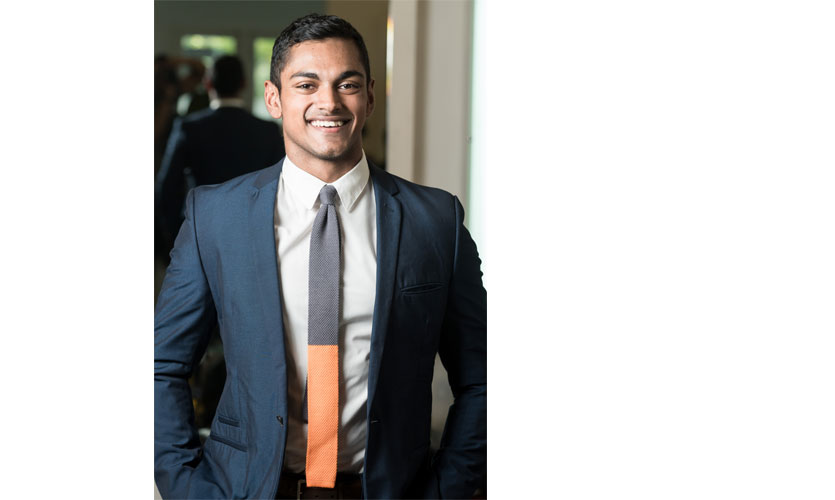 Designer – Dulan Perera
Photographer – Nuwan Thanranga
Video - X IRIS (Nuwan and Menaka)