A leading Pan Asian restaurant in South Asia, Mainland China recently opened its doors here in Sri Lanka amid much fanfare and we dropped by to check it out.
Drink
We tried the Peachy Mangifera (Rs. 495) from their mocktail menu. Comprising mango juice and lemonade with freshly grated ginger and peach, the mocktail was a pleasant concoction of mostly peachy goodness. Although the peach certainly did dominate, the mango also did stand out, albeit in a more subtle way, much like the ginger. If you're a fan of peach, you will probably enjoy this.
Food
Their dim sums came highly recommended, so we tried the Prawn Hargao (Rs. 895) which was said to include minced prawns and water chestnut wrapped in translucent wrappers and steamed. With the first bite we could instantly understand its allure - the prawns were certainly chunkier than what the description on the menu claimed (which was a good thing) and was very well flavoured. The dim sums came with a dip - we're guessing this was the water chestnut - which was a little muted for our Sri Lankan palates but did still manage to complement the prawn hargao.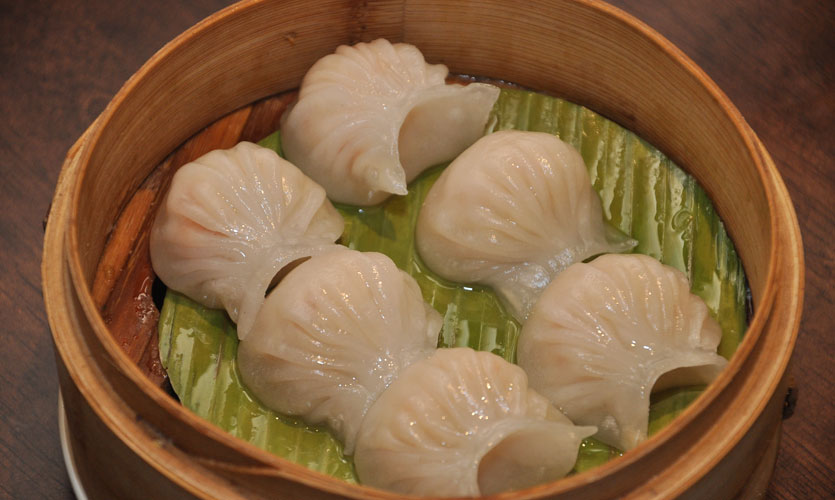 From the soups, we picked the Lemon Coriander Soup ( Rs. 495) which we found to be surprisingly quite filling! The flavours made it a hearty soup that will appeal to a lot of people. It's a great option for kids too since it's not spicy.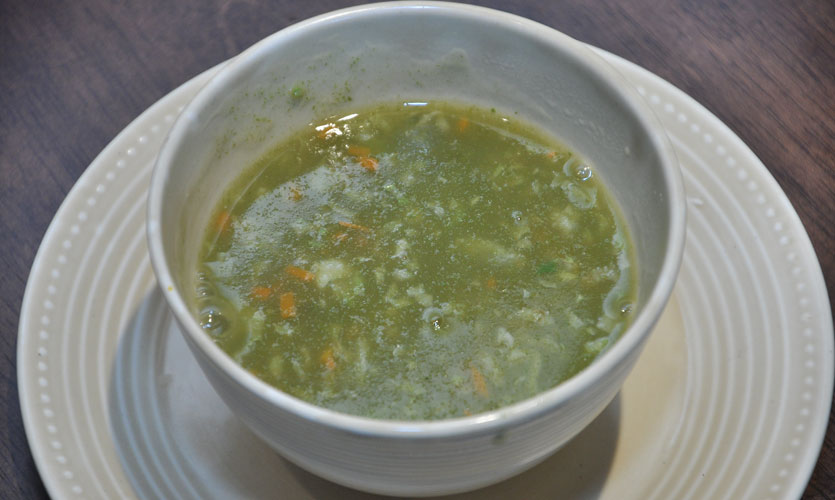 They have a large number of appetisers to pick from and it can be quite daunting to decide what you want. So with some help from the waitstaff, we decided on Chongqing Prawns (Rs. 995) and Chicken (Rs. 895). The meat was tossed in red chillies, sichuan pepper and chinese spicers. Certainly one for our local palates, both dishes were spicy and left our tongues tingling afterwards. The chicken especially shone because of its great flavours and being stir-fried to perfection (as was the prawn). But if we were to pick a favourite of the two, we'd definitely go for the chicken.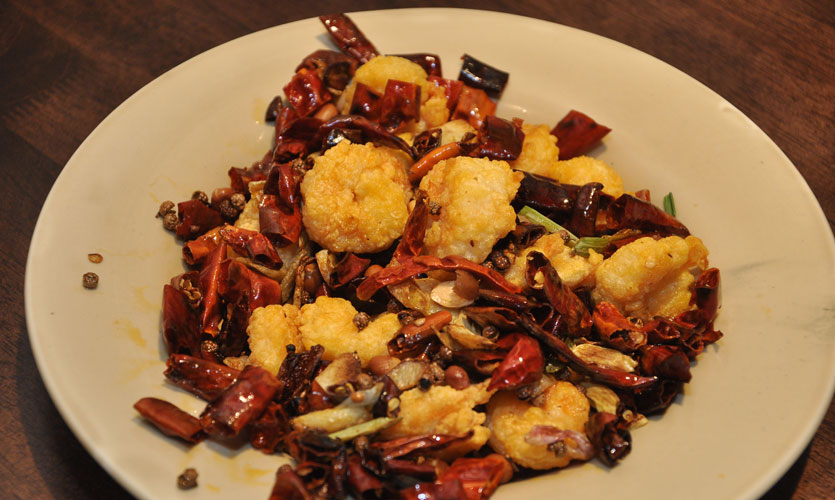 Vegetarians are often left with a paltry selection of unappealing appetisers, but if there ever was an appetiser even a meat lover would pick over and over, it's the Crispy lotus stem with curry leaves and black pepper (Rs. 745). The lotus stems were crispy and coated in honey - add to that a very subtle flavouring of curry leaves and we have a clear winner. An appetiser we highly recommend you try, it was also our top favourite of all the items we tasted at Mainland China.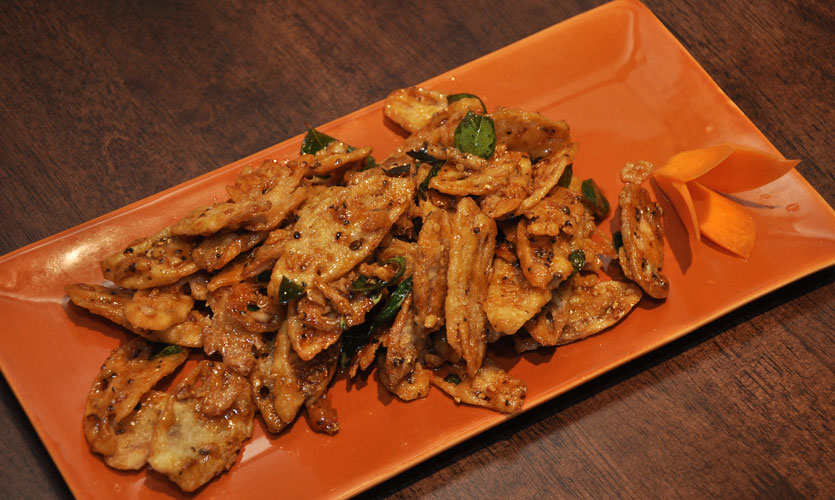 The Fukien crabmeat fried rice (Rs. 1195) was also a more subtly flavoured affair with small chunks of fresh crab meat. We also had the Hot butter cuttlefish (Rs. 1095), Singapore Chilli Prawns (Rs. 995), Chilli basil fish in a clay pot (Rs. 1075) and the Steamed Chinese greens and tofu in a mild ginger sauce (Rs. 895). No meal at a Chinese restaurant is ever complete without a hot butter cuttlefish and we were relieved when we tried it and found it to be well fried, spicy enough and not overly sweet (nothing's worse than a Chinese restaurant that cant put up a decent HBC!). Was it the best HBC we'd ever had? No. But it was certainly very good. The Singapore chilli prawns were stir-fried with fresh chillies onions and celery and was also just right in terms of spiciness. We also tasted a hint of bell peppers which we loved. The fish was another great dish that we loved here - not very spicy, the basil flavour was evident and worked perfectly. In stark contrast to all the non-veg dishes we tried were the steamed Chinese greens with tofu. It helped balance out all the various flavours from the meat dishes. A simple, yet effective dish.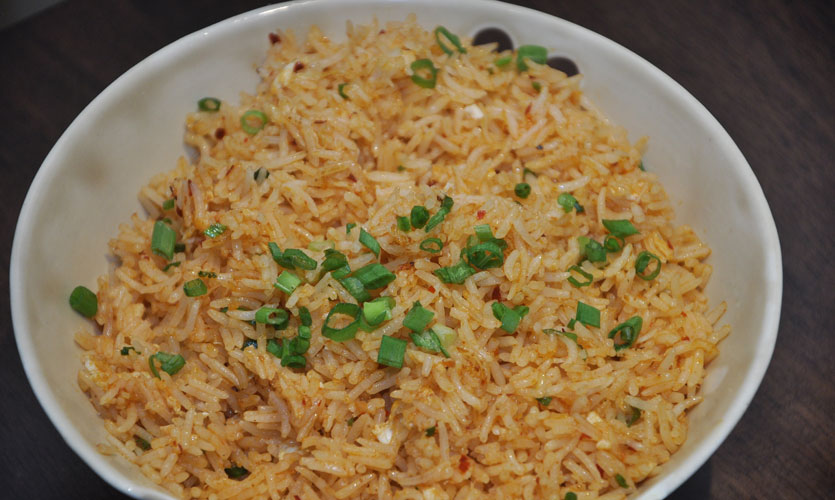 Fukien crabmeat fried rice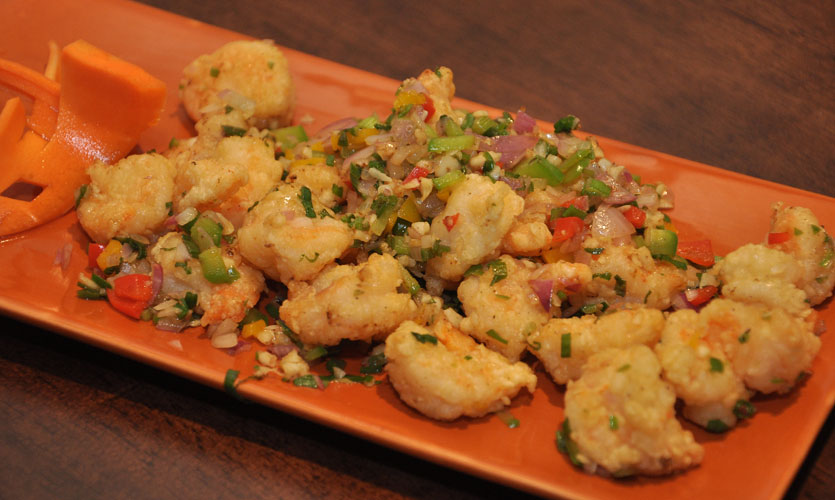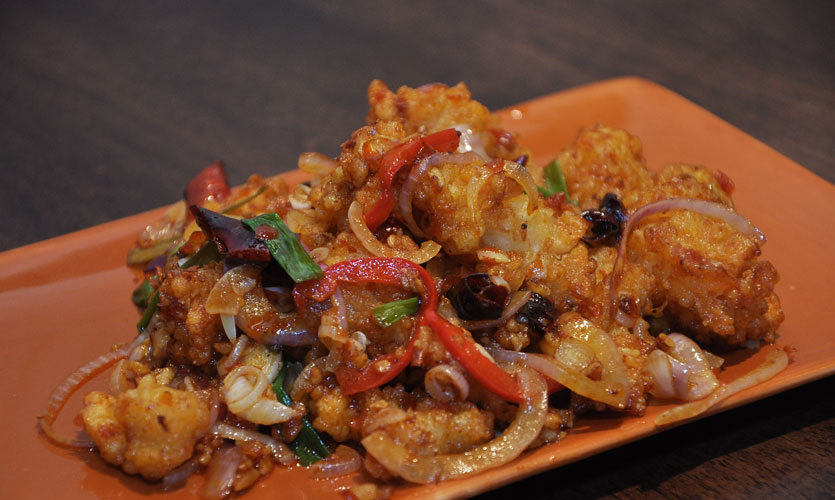 Singapore Chilli Prawns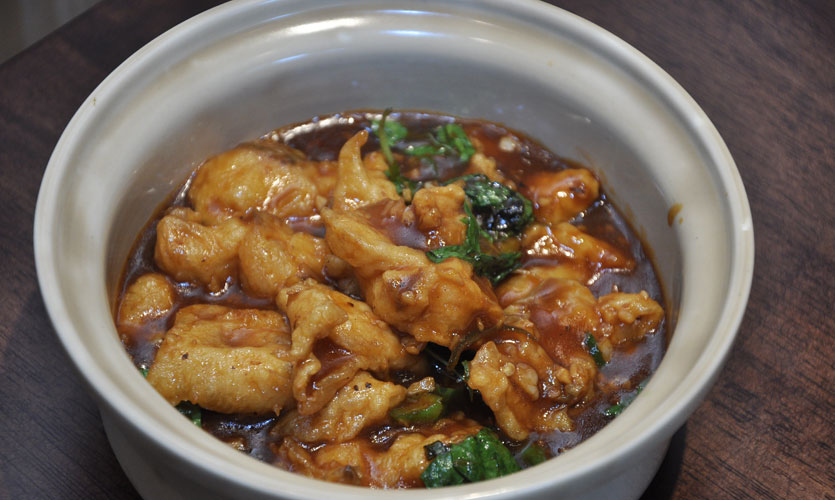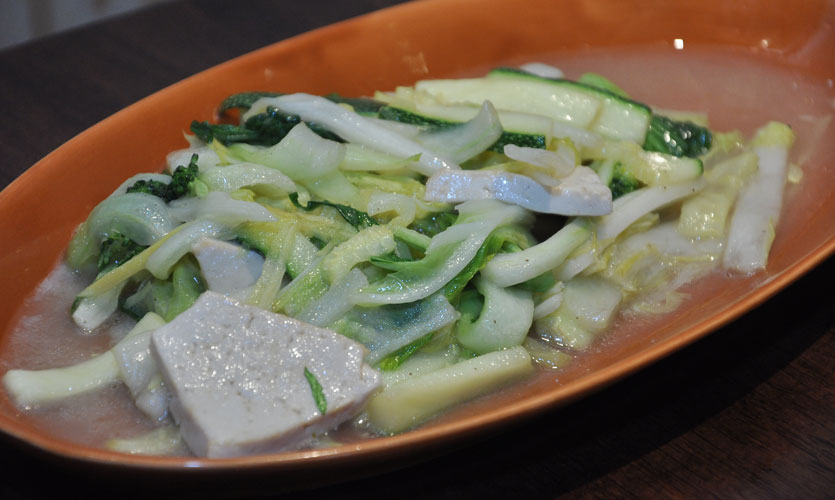 Steamed Chinese greens and tofu in a mild ginger sauce
Dessert
We tried two of their desserts - the Mango pudding with mango mint sauce (Rs. 495) and the Steamed coconut dumplings with honey butter sauce (Rs. 495). The Mango pudding was pretty much a mango panna cotta, but boy was it one of the tastiest we'd ever had! It was so yummy we couldn't help but go back for more! The coconut dumplings were equally tasty and we'd happily recommend both desserts!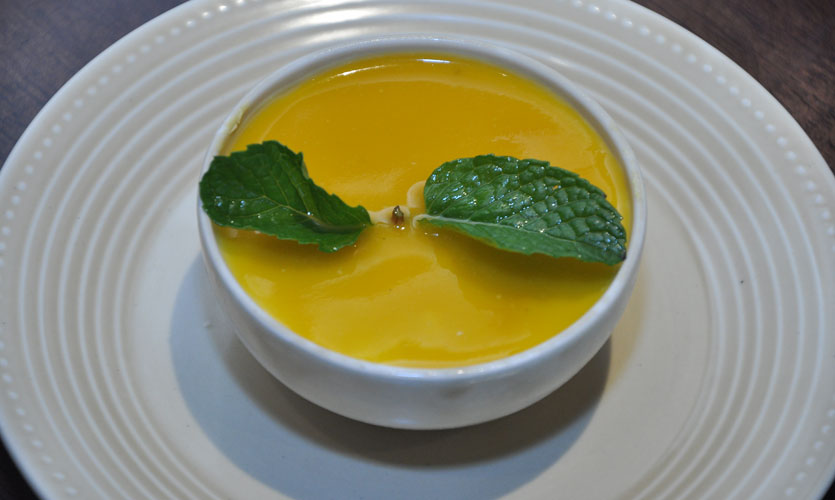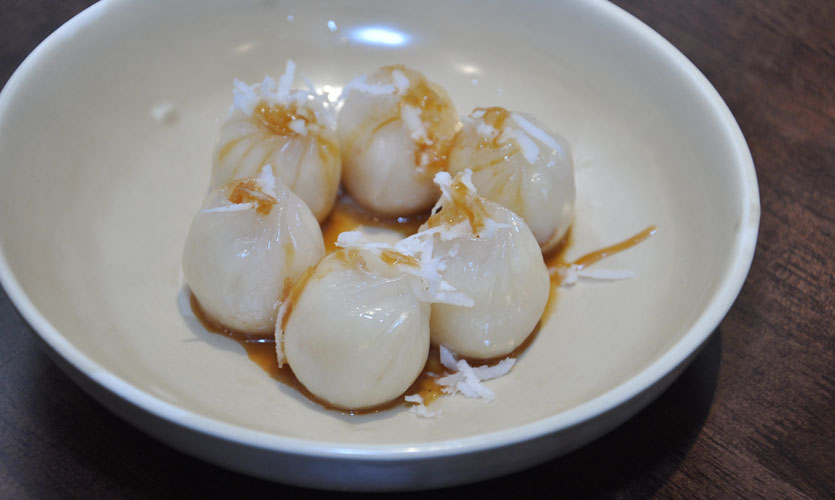 Overall
Mainland China has a great ambience and serves great Chinese food that thankfully the generic Sri Lankanised versions you find at almost all such restaurants. They certainly wowed us with their food and desserts and will be a great place for dates and family and friend hangouts.
Pics Nisal Baduge